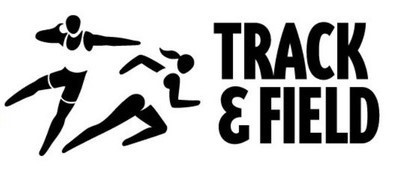 Rains Pour, Spartans Soar
Brendan Hoskins
Thursday, May 16, 2019
Rains Pour, Spartans Soar
The track and field team traveled to Morton to compete in the IESA Sectional meet on Saturday.
The Spartans jumped, threw, and ran to many personal bests and some even qualifying for the opportunity to run at State next Friday and Saturday. These efforts came at the will of the weather as much of the day was sidetracked by rain. Fortunately, our athletes and their competitors alike fought through the inclement weather to have great marks and an overall successful meet.
Due to that success, look for Sara Cross and Mia Boudeman in the field on Friday. They will be competing in the 7th grade discus and long jump, respectively. To qualify, Sarah placed second in the discus. She threw 76' 10" to qualify. In her 6 jumps, Mia jumped 4 further than her personal best including a jump of 15' ½" that earned her second place in the Sectional.
The 7th grade girls also competed well in the 4x100 relay. They fought hard to win the Sectional and post a strong time going into the final meet of the year. Members of that team include the following athletes: Mia Boudeman, Jordyn Turner, Abby Klaus, Kourtney Fann, and Raquel Birky (alternate).
The 7th grade boys ran exceptionally in the 4x200 and 4x400, both earning a trip to State to run on Saturday. Members of those teams include the following athletes: Cohen Alexander, Keagan Uphoff, Rylan Peifer, Chase Litwiller, Corbin Rios (alternate), and Logan Demling (alternate). Additionally, Chase qualified with a 5'3" high jump to add to his already two qualified relays.
Anna Bieber ran to a personal best of 2:32 in the 800 to qualify for Saturday's race in East Peoria.
Chase also had some words of wisdom for the group. "Run fast, jump long, and throw far. It's that simple."
Come out to East Peoria's track to support your Olympia representatives. Below is a link to the schedule of events. Go Spartans!