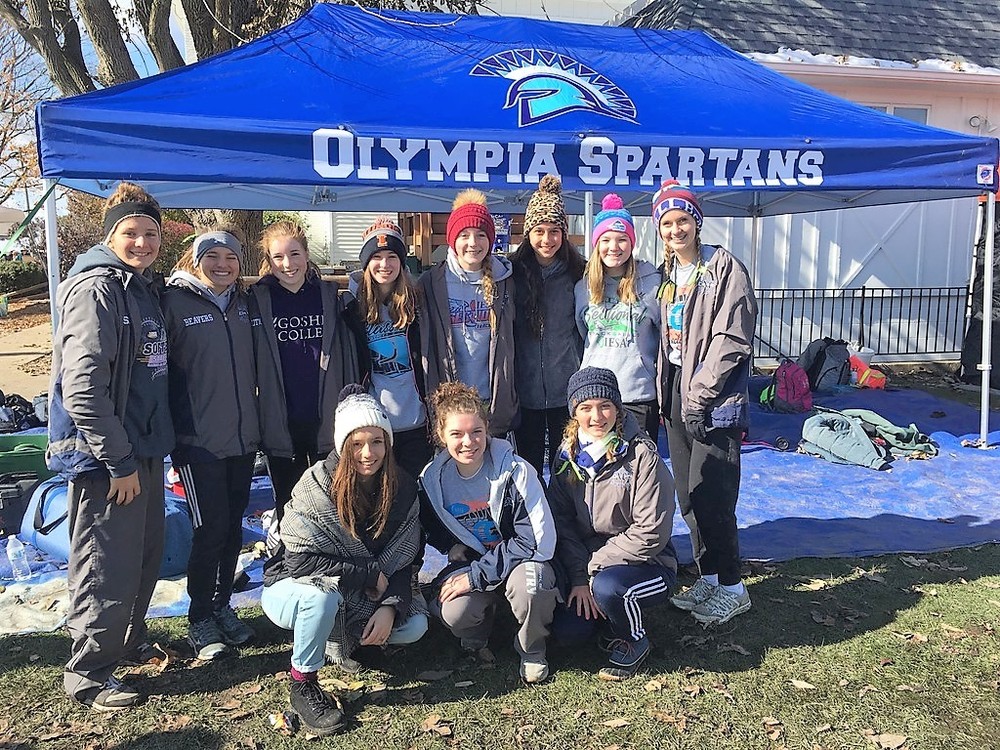 OHS Girls Cross Country Had Another Successful Season
kim logsdon
Tuesday, November 19, 2019
Olympia HS Girls Cross Country completed another successful season. The Girls Team made their 13th state appearance, 5th consecutive year. Savannah Beavers(Junior) finished in 8th place at IHSA 1A Cross Country State with a personal best time of 17:45. Savannah became the 6th female All-Stater from Olympia. The girls team really came on the last three weeks of the season; placing 3rd at Regional, 3rd at Sectionals and finishing 17th as a team at State. The girls team as a whole had a successful season but each girl individually played a main role to the team's success and accomplished new personal records throughout the season.
Anna Bieber(Freshman) -19:44, Maddie Litwiller(Junior)- 19:55, Ellen Springer(Junior)- 19:58, Sydnee Usherwood(Senior)- 20:39, Bailey Rogers(Senior)- 20:44, and Madison Bales(Freshman)- 20:57
As these girls enter their off season they are not letting up, they continue to push and work for next season. This will not be the last year of success for these girls.