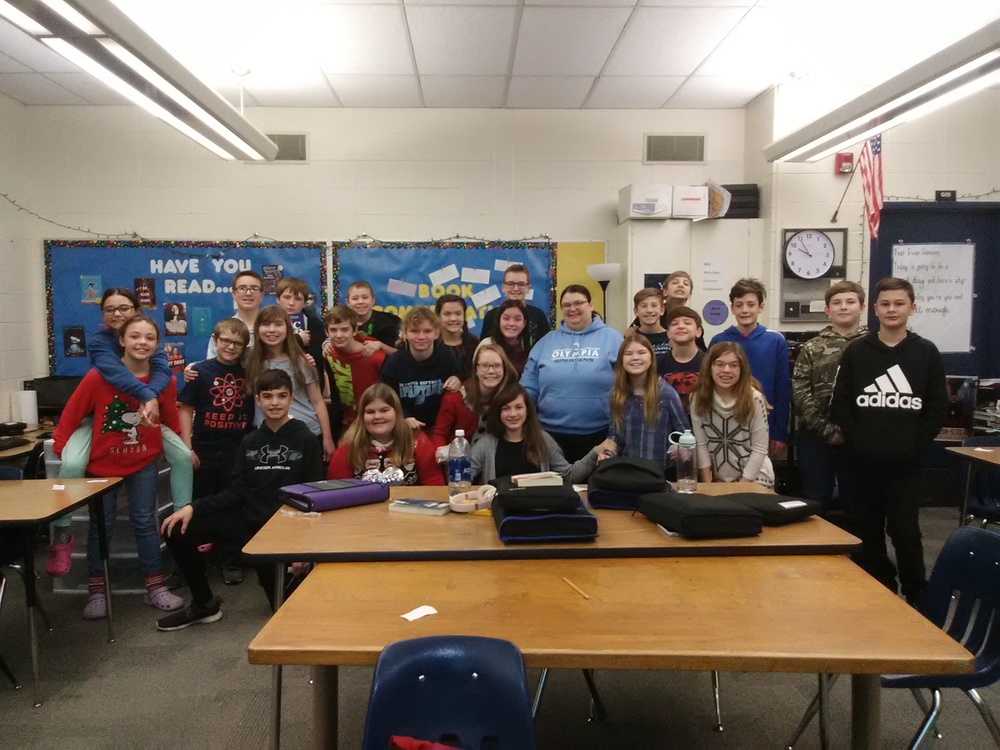 7th Grade Block Sets a New Record!
Wendy Wade
Friday, December 20, 2019
Mrs. Wade's 6th hour English block has broken the record in the annual Following Directions Challenge: 29 seconds to complete a sequence of actions following the same rules as every class that Mrs. Wade has taught before them. Congratulations, 6th block!