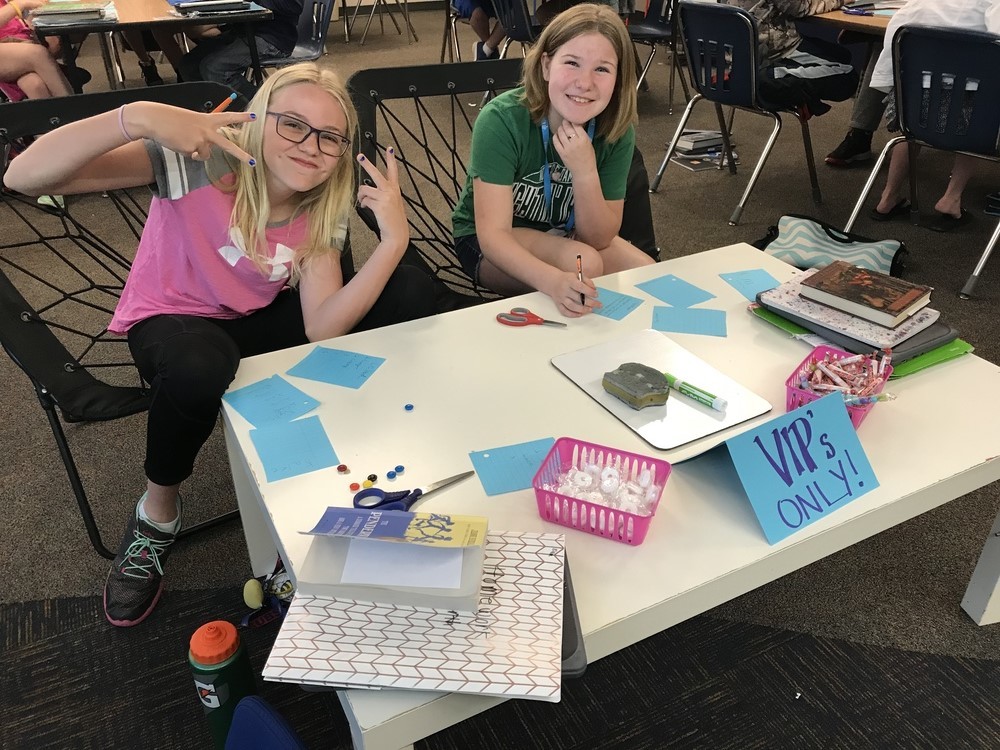 5th Graders End The Year With A Bang
Stevie Miller
Wednesday, May 09, 2018
The countdown is on and 5th graders at Oly North are excited to end the year with a bang!! On Monday morning when the students arrived, there was was bulletin board filled with balloons to represent the number of school days we have left for the year. Each balloon aslo contains a surprise- the names of two students who would be selected to be VIPs for the day!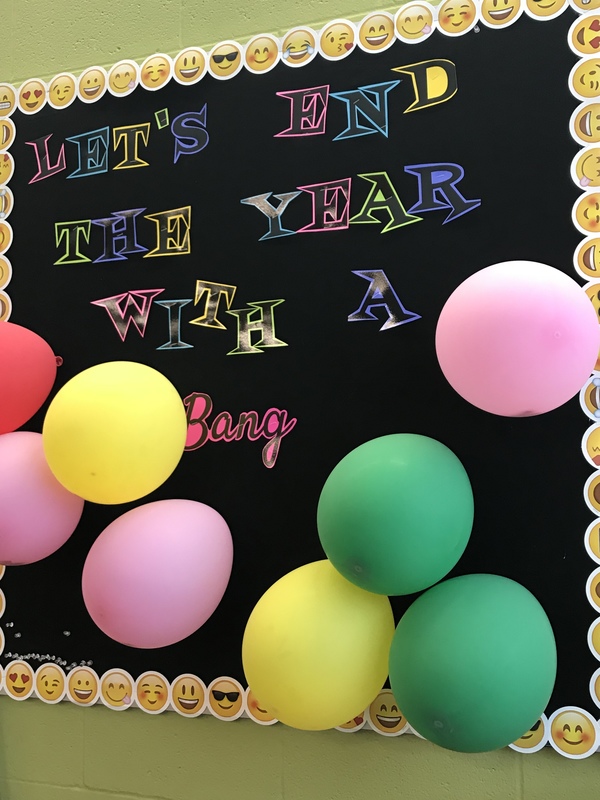 Each morning during our team building time, we pop a balloon revealing the name of the two students from each classroom that will be VIPs for the day. These VIPs have special privileges throughout the day, including the choice of where to sit in the classroom, going to lunch early, and choosing what the fifth graders get to do during our afternoon free time.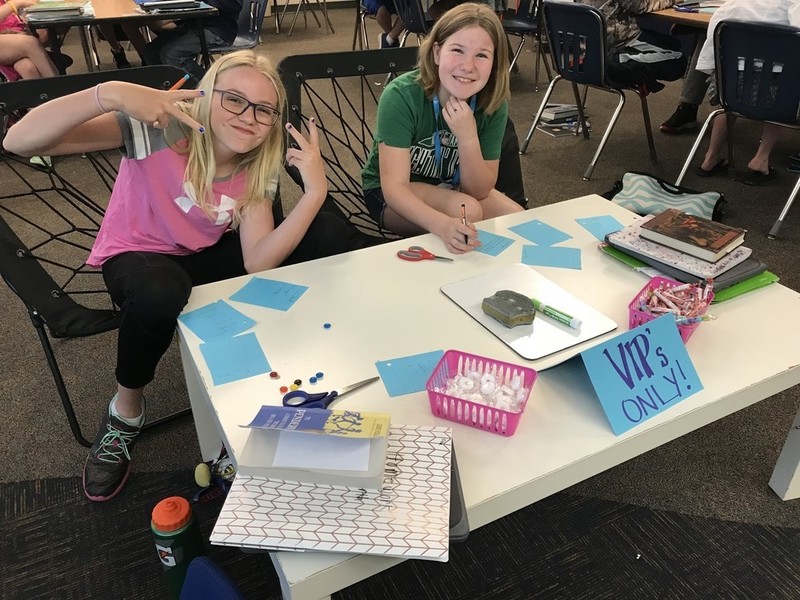 The VIPs' classmates are also spending our writing time to think of words to describe the VIPs, and to write a note of thanks, reflect on a special memory, or compliment their character. This is truly an amazing group of fifth graders and they are great examples of what it means to be a Spartan!!