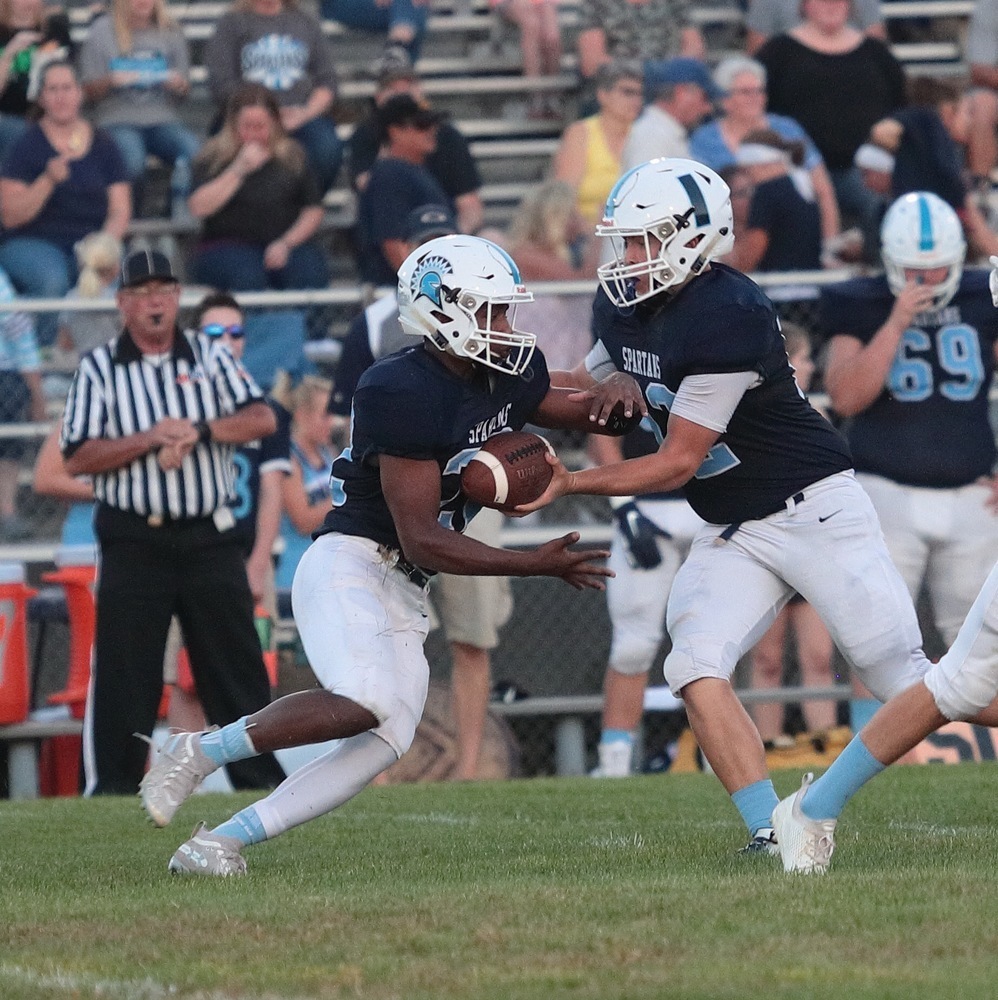 Football Spartans Win Inaugural Corn Bowl
Olympia High School
Monday, September 17, 2018
The Olympia Spartan Varsity Football team prevailed in the inaugural
"Corn Bowl" football game on Friday Night, Sept. 14th, vs. Bloomington
Central Catholic. The large crowd on hand was treated to a hard fought
back and forth contest. Veterans and 1st responders were also honored
before the game as a part of "Hero's Night". Slug Slager, a World War
II veteran, was the honorary captain for the game. The Spartans earned
the victory, 22 to 15.