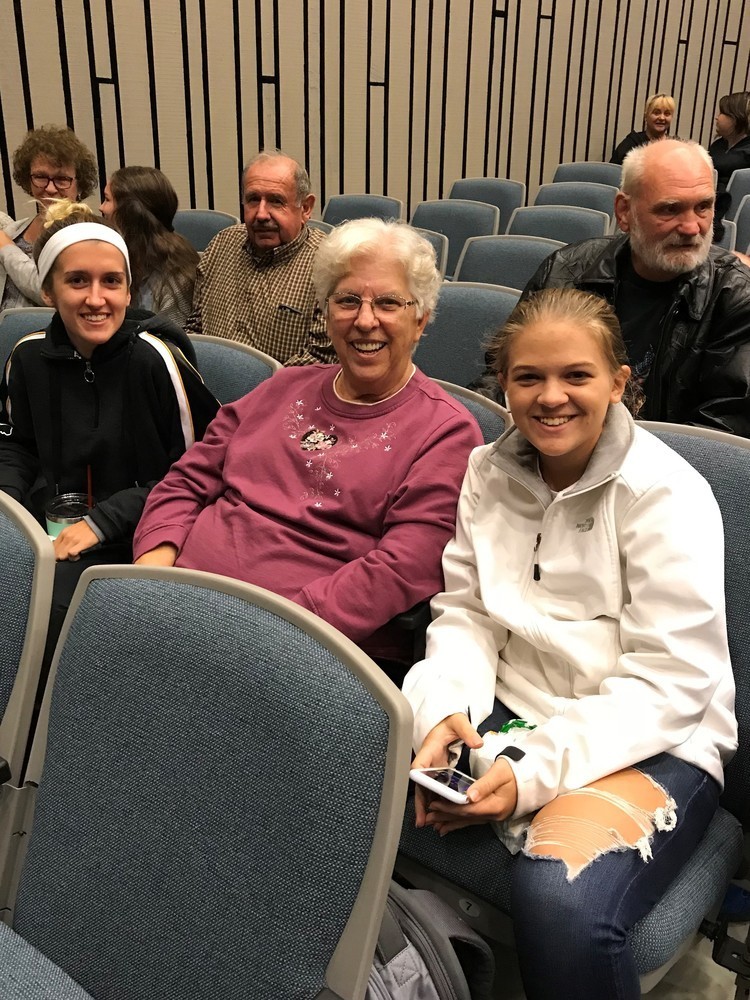 OHS Grandparents Day 2018
Olympia High School
Monday, October 15, 2018
OHS celebrated Grandparents' Day on Friday, October 12th. We had a
record number of 137 grandparents visit OHS. The grandparents had lunch,
attended class, watched a special showing of Alice and Wonderland,
and commemorated the day by taking a special fall-themed photo with
their grandchild. Thank you to all of the volunteers that helped make
this day so special!