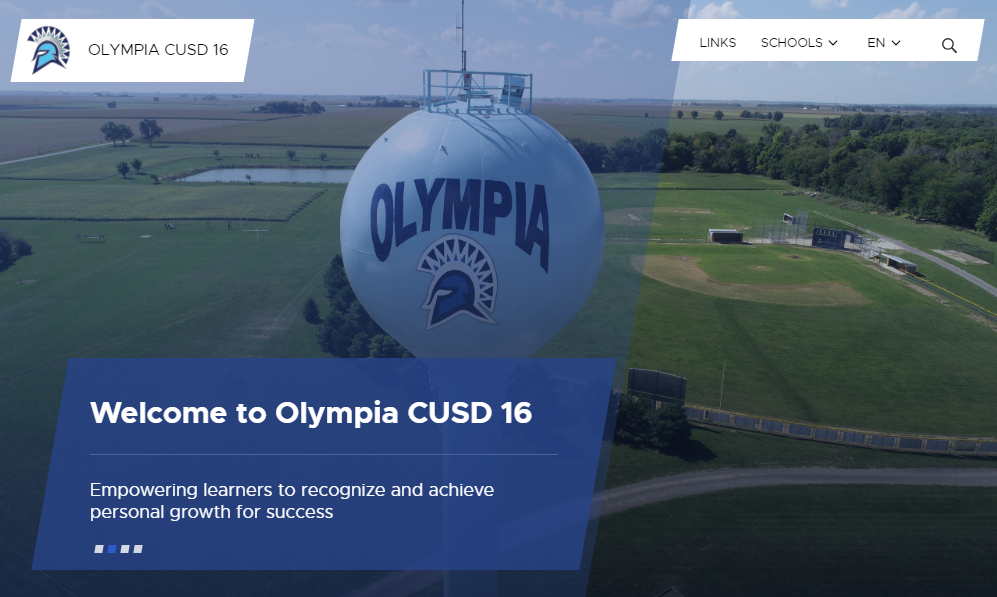 Website Updates for Usability
Sean Mullins
Sunday, January 26, 2020
During the course of this school year, we have taken feedback on the current state of the Olympia website. In response to this feedback, we have made a number of changes throughout the site that you may have already noticed. These changes were all made with increased usability in mind, and were heavily influenced by your suggestions. Some of the changes include...
Changing the terminology in the header from "Menu" and "Sites" to "Links" and "Schools".
Unifying the "Links" menu in each of the schools areas.
Adding the most requested links for families at the top of the "Parents" header in the "Links" menu.
Adding an Events Calendar to each of the website pages.
Updates were also completed on the Olympia app for iOS and Android. Some improvements there include adding the Events Calendar, adding a "Menu" link for food menus, and providing a simpler way to access the 8 to 18 app from the Activities page.
To cap off all of these improvements, we have just launched a visual update to the website as well (--app refresh coming soon--)! None of the functionality, pages, or links have changed along with this update. We are in the process of checking every square pixel of the site for any unintentional impacts, so keep that in mind if you find something odd over the next week.
The one intentional improvement that the new design offers has to do with the way that the News articles now display. Under the previous format, there was a rotating carousel of images that displayed the most recent news articles. We heard feedback that because of this rotation, an important, time sensitive news article could be missed (i.e. power outage or one-hour delay articles). The new format will display the most recent three news articles permanently...so you will not miss a thing!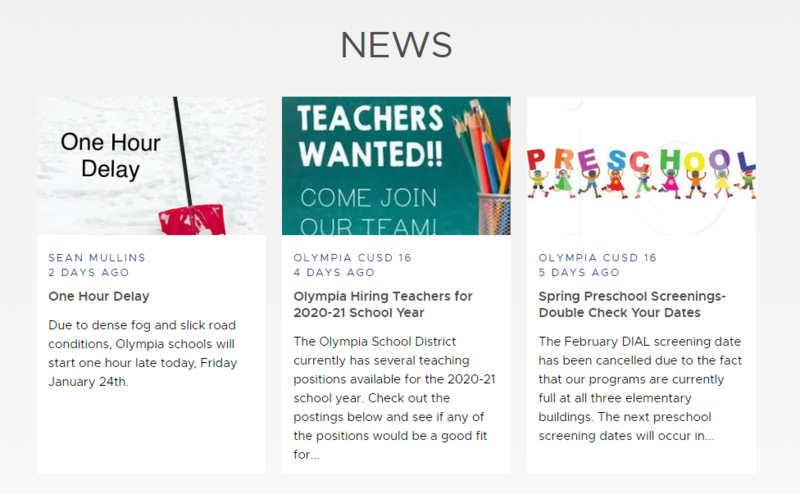 Finally, we are always looking to improve the usability of the website. Nothing will ever be perfect, but we will work as hard as we can within the constraints we are given to make our site the best it can be. If you have more suggestions and/or feedback, please communicate with your building administration.
Sean Mullins | Director of Instructional Technology