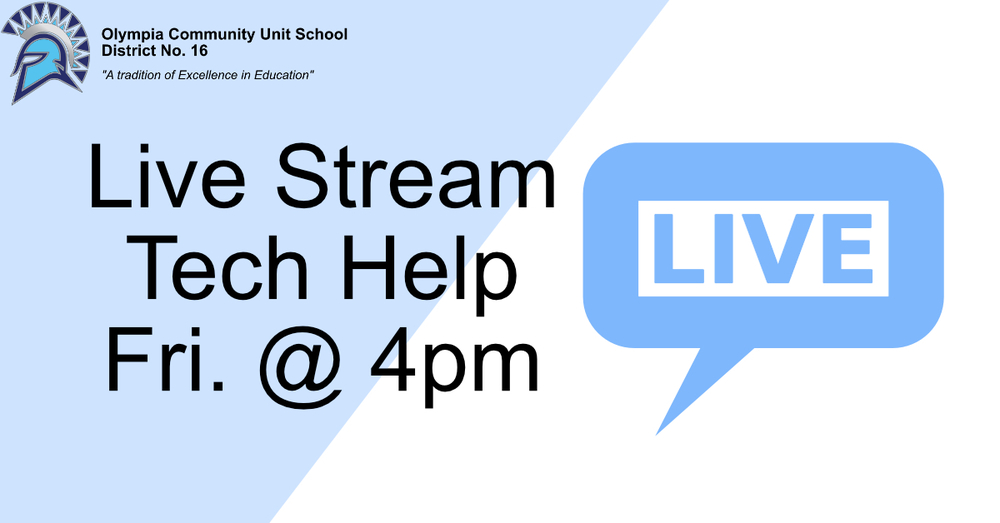 Tech Info and Q&A Live Stream | 4.3 @ 4 PM
Sean Mullins
Thursday, April 02, 2020
Hello Olympia families,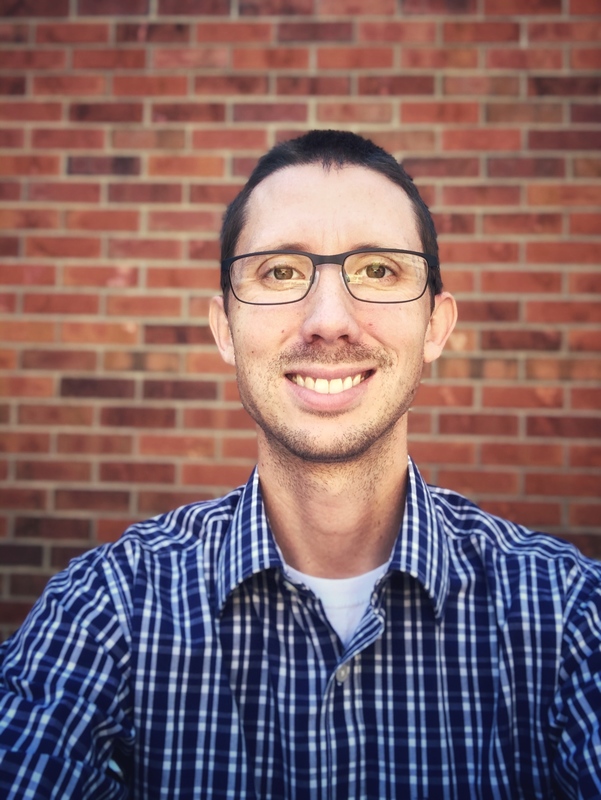 My name is Sean Mullins. You may have seen my name pop up here and there responding to social media posts or posting about our digital citizenship initiatives. I am your Director of Instructional Technology. My first year on the job has been exhilarating, and I have enjoyed every minute of it. But little did I expect that we would be thrust into one of the most unprecedented events in educational history! I wanted to take a moment to describe some of the efforts that we have taken on the technology front to help support teachers, students, and families during remote learning.
---
We opened Google Meet and Chat so that our teachers and students could once again meet face to face and share a facsimile of the connection that they had just a month ago.
We distributed Chromebooks and iPads to families in order to allow new learning opportunities at home.
We have taken steps to help families in need of home internet access by making our WiFi enabled buses available in communities as well as distributing Verizon WiFi hotspots to as many families as possible.
We are working day and night with teachers to troubleshoot situations that were never even imagined but a month ago.
We have a technology hotline established to help families work through device issues at home (309-379-2843) as well as a line of communication for devices that need repaired (Form).
---
Current Help Resources
We know that there are going to be a lot of questions that arise during this time, as well as scenarios that are very difficult to plan ahead for. Please review the content that we have put together on our COVID Response page with regard to technology changes and updates that have occurred related to our Remote Learning Plan. Information regarding the following topics can be found
Device Information
Repair Information
Google Meet & Chat Information, guidelines, and best practices
WiFi Hotspots
Blocked Websites
COVID Response Technology Page
---
Live Stream Information
Finally, I will be hosting a live streamed information and Q&A session on YouTube this Friday (4.3) from 4:00 - 5:00 PM! This is the first time for something like this, but we feel that it is important to reach out and stay in communication with you with all that is going on.
This session is open to anyone, though the content and questions will likely be geared more towards our elementary families who are experiencing school devices at home for the first time. There are some basic topics that I will cover during the session (device security, basic Google tools like Classroom, Drive, etc..., etc...), but I would like to hear from you as well!
If you are signed into a Google account during the live stream, you will be able to submit questions during the event. If you are unable to attend the live stream, a recording will be posted with detailed information on the content covered after the event. This event is not intended for students.
This is a brand new endeavor for us. If it goes well, we will plan on doing more of these as the need arises!