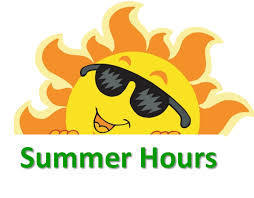 Summer Office Hours
Olympia CUSD 16
Thursday, May 28, 2020
With the governor's recommendations on social distancing, our office staff will continue to work remotely over the summer. If you need to come to the District office, please call 309-379-6011 to check that someone will be there to serve you before you head out. Voicemails are able to be heard even when working remotely, so please leave a message if you call and no one answers.
You can also reach any of our office staff via email at any time:
Laura O'Donnell (Administration)- laura.odonnell@olympia.org
Andy Walsh (Administration)- andrew.walsh@olympia.org
Shelby Batterton (HR/Payroll)- shelby.batterton@olympia.org
Melissa Mahoney (Accounts Receivable)- melissa.mahoney@olympia.org
Velma Runyard (Superintendent's Secretary)- velma.runyard@olympia.org
Ami Lawson (District Secretary)- ami.lawson@olympia.org
Scott Thornton (Operations & Maintenance)- scott.thornton@olympia.org
Joe Gaither (Transporation)- joe.gaither@olympia.org
Donna Waters (Food Service)- donna.waters@olympia.org
Also as a reminder, the school buildings are closed for summer but if you have a building based need, please contact the building principal:
Olympia High School- ed.jodlowski@olympia.org
Olympia Middle School- benjamin.lee@olympia.org
Olympia North Elementary- matt.hurley@olympia.org
Olympia South Elementary- stacey.rogers@olympia.org
Olympia West Elementary- lisa.castleman@olympia.org
Thank you very much for your patience and cooperation as we work through the evolving Federal and State guidelines. It is greatly appreciated!