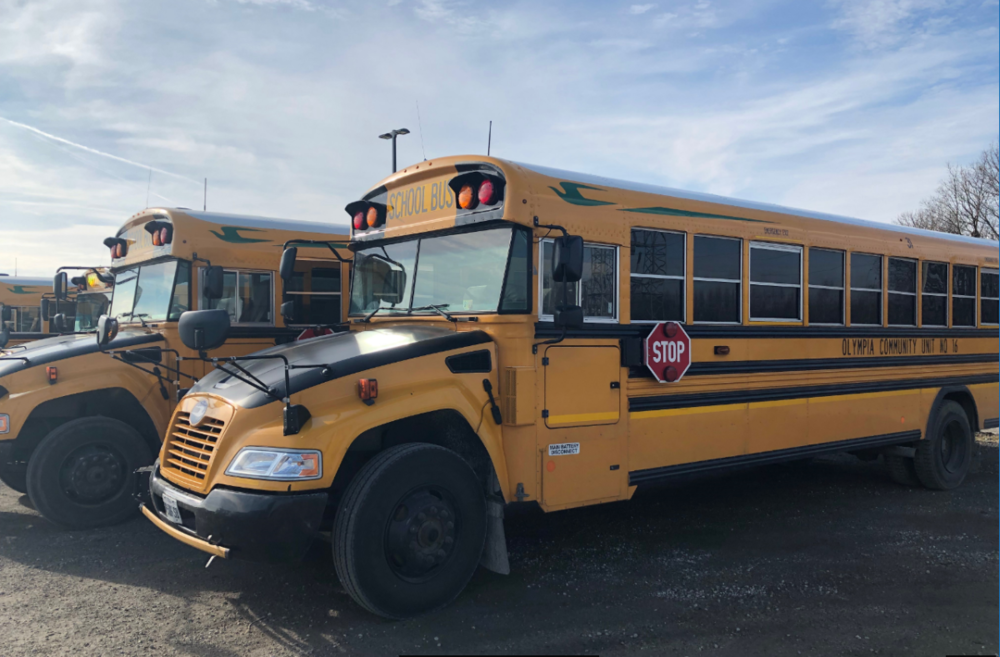 Olympia Looking for Bus Drivers
ANDY WALSH
Wednesday, June 10, 2020
The Olympia School District is looking for bus drivers for the 2020-2021 school year. The starting rate of pay for bus drivers is $17.00 per hour. If you are interested in becoming a bus driver, please apply here: Olympia Employment Site
Once you click the link above, please click on "visit our Online Application Site". That will take you to the Online Application site, and from there, all you have to do is click on Transportation.
Even if you do not currently hold a CDL with the proper endorsements, the Olympia School District offers paid training at $17.00 per hour to help you earn your CDL license and your appropriate endorsements.
If you have any questions, please reach out to the 2020-2021 Director of Transportation, Mr. Joe Gaiter at joe.gaither@olympia.org or by calling 309-379-6011 extension 1111.