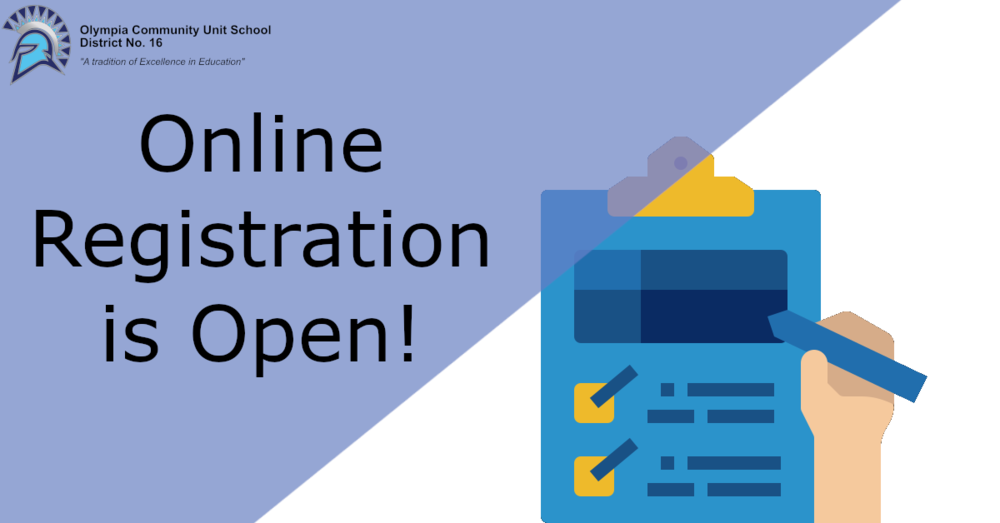 Online Registration Now Open!
Sean Mullins
Wednesday, July 01, 2020
Olympia Online Registration for the 2020-2021 school year is now open!
---
If you are interested in pursuing an online curriculum option for your child, in place of sending your child to school each day, please complete the Google form below. We will be scheduling an information session with the company providing our online curriculum, Edmentum, for interested parents. Parents selecting this option will still need to register their child for school as the District will be providing the online curriculum through a vendor.
---
Please sign in to Skyward Family Access, choose your student, and click "Online Registration" on the left sidebar. As you complete each step of registration, click the button on the bottom right to finalize your answer and move to the next step. You may also jump between steps by using the list that is on the right of the screen. Read carefully and respond to all of the relevant menus and check-boxes with accurate information. This information will be imported into our student database.
This year we are opening a section in online registration called Alert/Emergency Information. This section in online registration will be used to provide all district staff with critical information regarding your student. While this is not a required field, if your student has critical information to be shared, it is valuable information for the district to have. If your student does not have any critical information to be shared, please leave this area blank. Critical information is any critical/emergent information that may be beneficial for Olympia staff to know.
If you have any questions regarding this specific addition to online registration, please do not hesitate to reach out via email or phone to your school's Principal or Health Clerk.
If necessary, you may leave the registration screen and complete registration later. Please be sure to click the "Submit Online Registration" button on the bottom center of the last step when you are completely finished. You will be able to complete registration without making an online payment today.
Please contact your child's school if there are any changes to the information that you have entered in Online Registration once the school year begins. That is the best way to ensure that all relevant parties are notified.