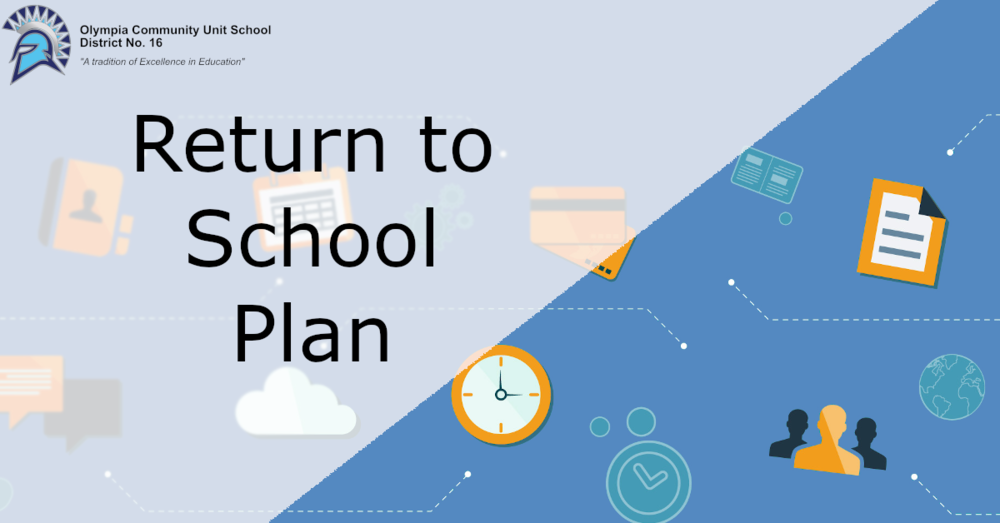 Return to School Plan
Sean Mullins
Tuesday, July 14, 2020
Parents -
The Board of Education approved our Return to School plan last night. The plan includes returning to in-person instruction for a 5.5 hour day. The elementary day will be from 8:00 a.m. - 1:30 p.m. and OHMS students will attend from 9:15 a.m. - 2:45 p.m.
I have linked below the abbreviated version with key points identified. Please note, if mandates, restrictions or guidance changes, our plan may be adjusted as well.
Abbreviated Return To School Plan
A detailed email was sent via Skyward in the afternoon on 07.14.20. Please login to your Family Access in Skyward to view...
Full Return to School Plan
IHSA Details
New school calendar
We will continue to provide weekly updates and share additional details as we have them.
Thank you.