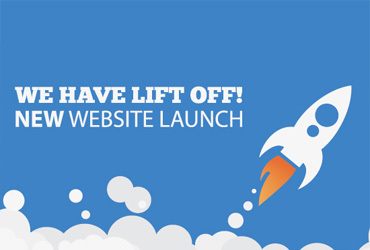 User Guide for New Website
STACEY BOOTS
Tuesday, April 03, 2018
The Olympia website has a new look! When you go to www.olympia.org, it will look like the image below. To navigate to a specific school, click on Sites and a drop-down box will appear. Select the school you want information about from that drop-down.
District Page
Clicking on Menu from the District Page
This will take you to many of the quick links that are often the most used. In order to find the menus of any of the buildings, click on Food Service/Menus. In order to access Skyward or Family Access, click on that link below Quicklinks. You will then be directed to log in to your account from this page. In order to access anything on the Activities page, click on Activities/Athletics. This will take you to the 8 to 18 site that many people utilize.
Front Page of Olympia North Elementary School Website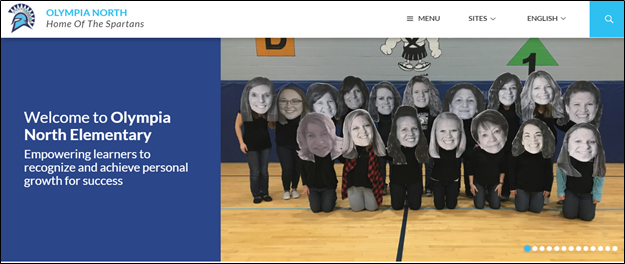 The image above is what the front of the ONE website looks like. One way to tell what page you are on is to look in the top left corner of the page next to the Spartan Head. It will say Olympia CUSD 16, Olympia High School, Olympia Middle School, Olympia North Elementary, Olympia South Elementary, Olympia West Elementary, or Olympia Activities. The menu options will be specific to each page that you are on.
Accessing Skyward and other Quick Links from the ONE Page
When you are on the ONE website, the drop-down below will appear by clicking on Menu at the top right hand side of the page. In order to access Skyward, Family Access, or the Activities/Athletics access points, you will need to click on them under Quicklinks.
Menu Options
After clicking on the Menu option on the top right hand side of the screen, the image below will come up. You can find teacher email addresses and websites by clicking on Staff, menu items by clicking on Menus, important documents by clicking on Documents and then Parents/Students, and articles that are posted on the website by clicking on News.
Printable Lunch Menus
For those families who prefer to print a menu, a PDF version can be found by navigating to the Menu as shown above. Next, click on "menu." Then, locate elementary lunch menus and click "click here." Click "monthly menus." Lastly click on the appropriate school menu for the printable PDF. The menu for April can be found here:
https://core-docs.s3.amazonaws...
New Olympia App
There is a new Olympia App that will connect you directly our website. You can download the app in the Apple App Store or on Google Play. The app looks like the image below: