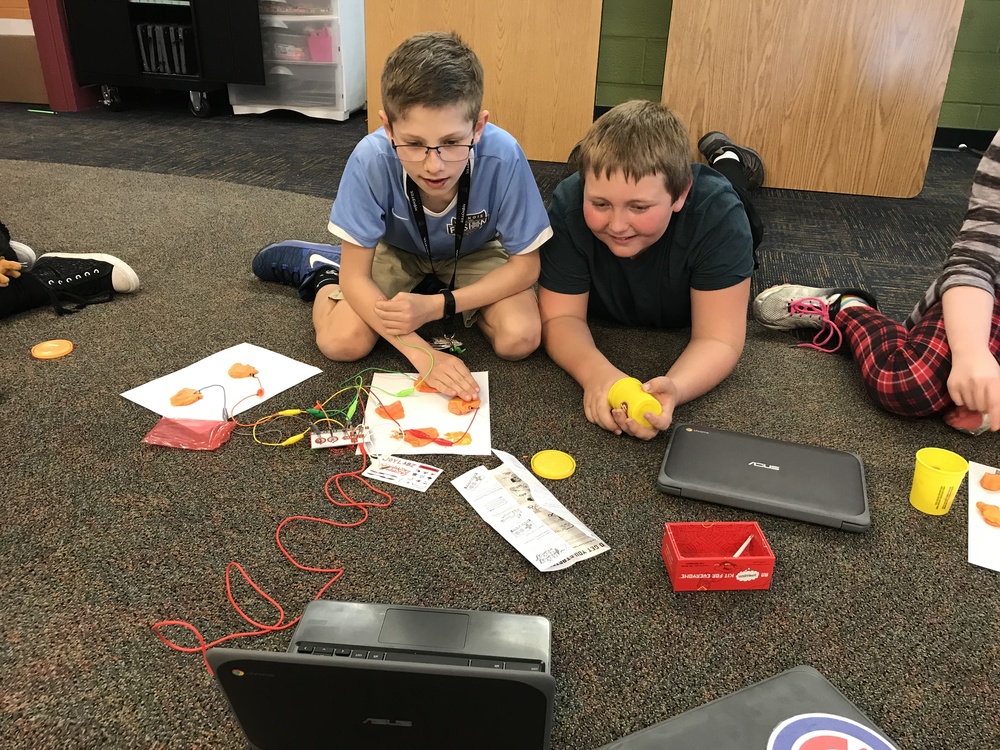 5th Graders Transform Play Dough Into Computer Keys
Stevie Miller
Friday, May 18, 2018
Thanks to a generous grant from the OFFE (Olympia Foundation for Education), students at Olympia North now have access to 10 Makey Makey kits! These kits give students the ability to turn anything that conducts energy into a key or mouse click when plugged into a Chromebook.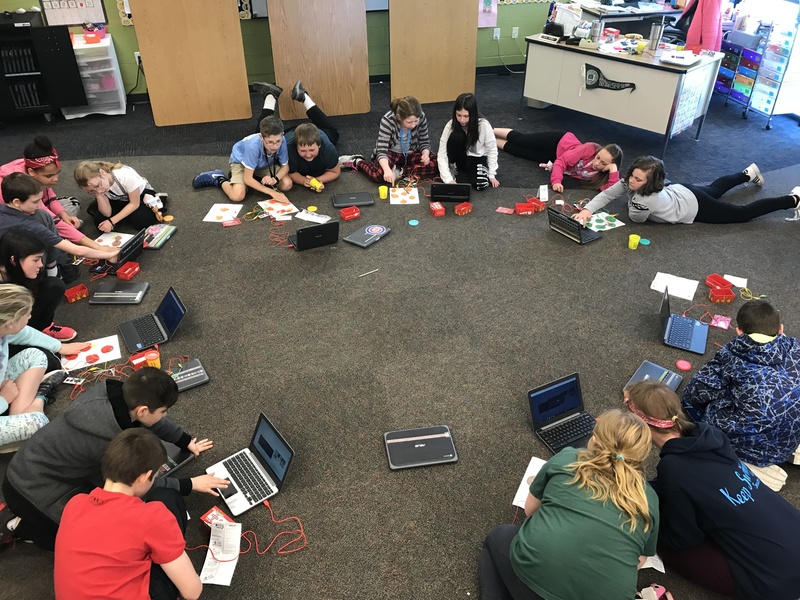 After studying circuits, 5th graders used play dough to make a control pad to play Pac-Man. Teams worked together to manipulate wires and the control board to create "buttons" out of play dough that would control the up, down, right and left arrow.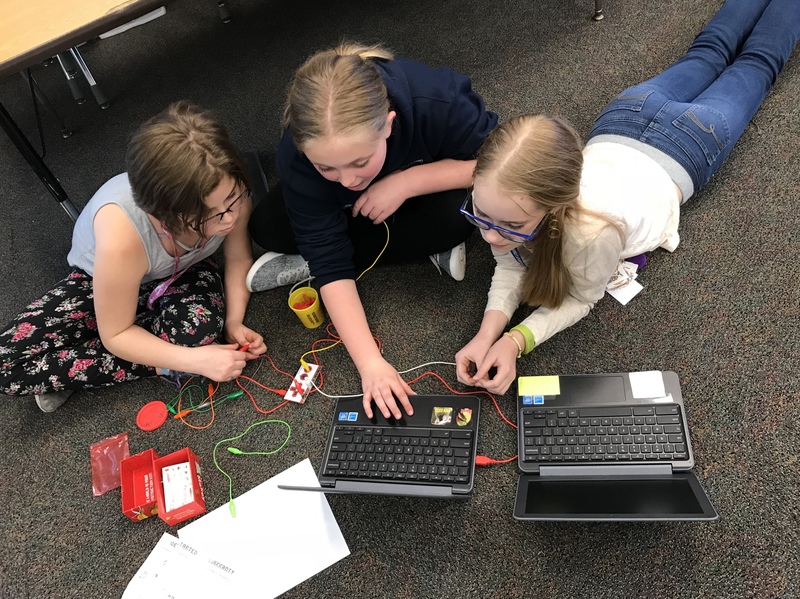 After some trial and error, students were able to successful navigate their pac-man through the course without touching their computer! Once they mastered that, they began to explore other possibilities. We want to extend a HUGE thank you to OFFE for funding this project!