OLYMPIA WEST ELEMENTARY SCHOOL REGULAR SCHEDULE
| | |
| --- | --- |
| Building Open for Students | 7:35 AM |
| Classes Begin/Tardy Bell | 7:45 AM |
| Dismissal | 2:25 PM |
Principal's Welcome Message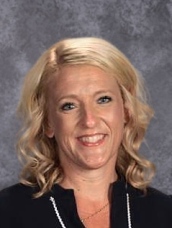 Welcome to Olympia West Elementary School, we are looking forward to a great school year! The Olympia District represents eight communities in five different counties and encompasses 377 square miles. Olympia West is located in Minier, IL and serves students from the Olympia communities of Armington, Hopedale and Minier. Olympia West serves approximately 275 students in Pre-k – 5th grade, we have two sections at each grade level.
Students at Olympia West enjoy a balanced curriculum of ELA, Math, Science, Social Studies, PE and Music. Students have the opportunity to participate in Student Council, Safety Patrol, an afternoon STEM club as well as a variety of clubs and athletics facilitated through our local communities. Our building is open from 7:30am-3:00pm Monday – Friday during the school year. Students may enter the building at 7:35am, classes start at 7:45am and we dismiss at 2:25pm.
We are proud of our school and strive to grow our students as learners and in their Spartan Skills of perseverance, self-advocacy, communication, respect and responsibility. We believe that a strong connection with our students, parents and community will help our students become successful. We invite our parents to become an active participant at Olympia West. There are a number of opportunities to volunteer in the classrooms either on a regular basis or for once a year events like field trips. We have an active PTO that offers many ways to get involved throughout the school year. Research clearly demonstrates that parent participation in their child's school coincides with a greater likelihood of academic success.
Please visit our website frequently and follow us on Facebook @OlyWest Elementary or Twitter @OlyWest to stay up to date on upcoming events and to see what is happening at Olympia West. If you have any questions, please call me at (309)392-2671 or email lisa.castleman@olympia.org
With Spartan Pride.
Lisa Castleman
Principal Olympia West Elementary School