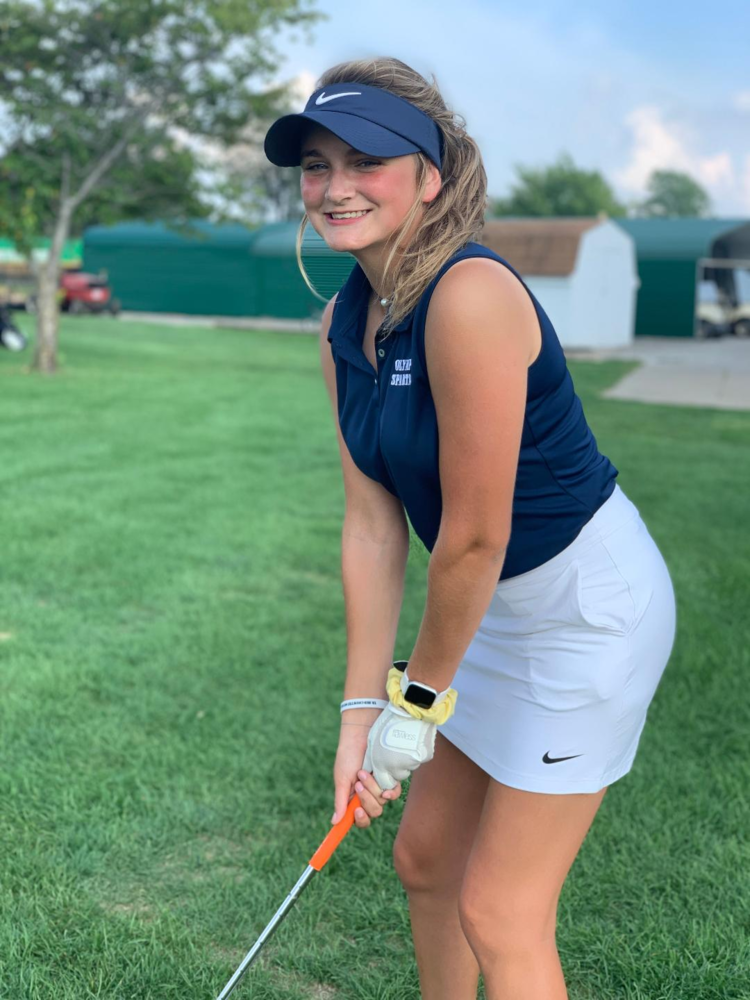 OHS Junior Golfer Achieves 9th Place Tournament Finish
By Emily Hunter, OHS Torch Reporter
Wednesday, September 18, 2019
OHS junior Gracie Salvator secured a 9th place finish at the U-High Golf Tournament at the Illinois State University Golf Course with a personal record of 83 on September 5th.
The U-High Tournament is known to be a difficult competition. Illinois State Golf Course, with its deep sand bunkers and abundance of trees, was no problem according to Gracie as she placed 9th out of 84 individuals.
According to Coach Lon Abrams, Gracie attended personal lessons and most of the summer practices. He mentions that her diligence and dedication is what has led to her low scores.
"I believe that if Gracie continues to put in the effort and hard work, she can definitely have another successful season. Gracie is a great role model for others on the team," said Coach Lon Abrams.
Gracie started playing golf when she was 8, but then took a break to be involved in softball. She started playing golf again freshman year.
"I think it's great meeting new people and it's one of the only sports where you don't have to run. I want to lower my score every time I play a round of golf and I want to make it to state," said Gracie describing her love for golf and her goals for the rest of the season.
Olympia placed 7th out of 14 teams at the U-High Tournament. Other scores include Nicholle Shuerman with an 83, Erin Turner with a 98, Emily Hunter with a 104, and Lauren Aldridge with a 114.
Girls' Golf currently sits at an outstanding record of 7-0. The 2019-2020 season looks optimistic for the Lady Spartans!