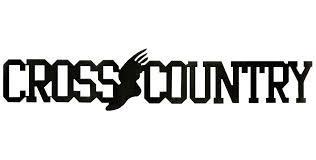 Over the Creek and Through the Course
Brendan Hoskins
Thursday, September 06, 2018
Tuesday
Our Spartans traveled to El-Paso Gridley to compete in a unique meet with a difficult course and an exciting atmosphere. Coach Springer loved the novelty of the race saying, "This meet has always been fun to go to because it is a different experience than our athletes usually get to be a part of. It's atmosphere with the music and the cheering allowed the runners to gut out the grueling course."
First to test the course were the varsity girls. Leading the way for our team, Chrystal C. was able to finish in 27th place. Madison, Sidney, Anna, Abby, Kaylie, and Mayci finished in 28,37,42,51,71, and 75 respectively. Their races earned the team a 6th place finish out of 17 teams.
Coming back from not racing for a couple weeks, Logan D. led the boys varsity to an 8th place team finish out of 22 total teams. He paced the Spartans by finishing in 17th place, earning a top-25 medal for his efforts. Rounding out the rest of the varsity team were Maddox, Seth, Michael, Cooper, and Branston.
In the girls open race, Rachel A. finished first for the Spartans and 11th in her race.
Finally, the boys open race saw Caden C. lead the team with a 14th place finish.
With all of the fun, we had many comments about the course, but one student-athlete's quote echoes the majority. Zach K. shared his thoughts on the meet with the following words: "There was lots of competition where you had several athletes to motivate you. The course was a worthy opponent with its multiple hills, tight turns, and creeks that you had to pass through. Overall, it was a fun experience for the team to compete against all of the teams."
Highlight of the meet: Sidney B. ran an incredible race with a faster second mile than her first. This is an even more impressive feat considering the difficulty of the course.
Look for our running Spartans to be back in action Saturday. We travel to Parkside Junior High to compete at Maxwell Park in Normal, IL. Go Spartans!