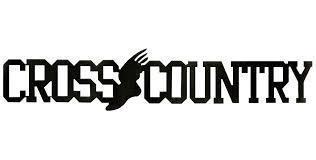 Boys 1st; Girls 2nd. Fast Time at Spartans Home Meet
Brendan Hoskins
Thursday, September 27, 2018
Saturday
Fast. That sufficiently captures the state of our home course as our Spartans raced to great performances. With the help of amazing volunteers and a passionate crowd, the 2018 Olympia Invitational allowed our running Spartans to seize the day with many personal best times.
Girls Varsity- Chrystal C. led the way in a time of 13:05 to earn a 16-second personal record. Our 1-7 spread was a time of 1:46. 2 of our girls placed in the top 10 to help the team to an overall 2nd place finish.
Boys Varsity- The "We" chant could be heard throughout the crowd as the boys pumped themselves up for their race. Led by Logan D. in a time of 11:52, the boys captured the team crown by scoring 100 points; 40 points ahead of Eureka.
Girls Open- When asked about her race and the girls open, Cam wanted to say, "I think we all did well for our home meet and showed Olympia at its best. The girls open athletes pushed themselves and earned quick times in return. I can't wait to see what next week brings for our girls and the whole team."
Boys Open- Easton N. led the way for the Spartans during the Boys Open race. He notched a huge personal best in a time of 13:27. All of the boys broke 16:00 while 4 of the boys ran 14:00 or faster.
Coach Springer was delighted with the performance. "I'm proud of the efforts shown by our athletes today. All of the hard work that they have put in this season was displayed in front of the home crowd. We came away with strong performances throughout all four races."
Highlight of the meet: Cam L. had a gutsy first mile in the girls open that launched her to the lead. She inevitably finished second with a personal record time of 13:58.
Monday
Dee-Mack hosted their home cross country meet at the Bluegrass Golf Course this past Monday. This meet consisted of one race for the girls followed by one race for the boys.
Winning the girls race, Chrystal C. commanded the pace from the beginning and never surrendered the lead. A line of Spartans followed as the girls placed several in the top 10.
The boys formed a pack to start their race and started breaking up at the mile. Logan D. led the charge in 3rd place with Maddox and Seth close behind.
Highlight of the meet: Cohen A. achieved a personal best time in the boys race. When asked about his race, Cohen replied, "I felt good about my pacing and I had a strong kick to finish out the race."
Look for the Spartans to be back in action on Saturday at the Delavan Dare Classic. The races start at 9:00 A.M. Come out and support your runners. Go Spartans!