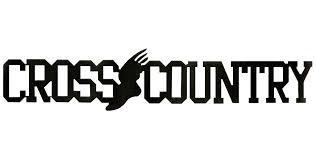 No Rain; Spartans Shine at Delavan Dare Classic
Brendan Hoskins
Wednesday, October 03, 2018
Saturday
Cool temperatures were offset by the heat of competition in Delavan on Saturday. The 2.04 mile course consisted of many loops making it great for fans to spectate the race, but the real beauty in the course was how flat and fast it was for the athletes. The Delavan Dare Classic produced many great times.
Our girls varsity saw fit to take advantage of the flat and fast course. Led by Chrystal C., all 7 of our girls runners were under 14 minutes for the first time this season. On top of that, the girls 1-7 spread was an impressive 43 seconds.
Following suit, the boys varsity team ran a strong race. Logan D. showcased almost an even-split race to lead the Spartans. The spread from 1-7 was only 57 seconds. That is great to see at this point in the season.
In the open girls race, Rachel A. stole the show. She dipped under 14 minutes for the first time this season.
Similarly, in the boys open race, Caden C. was able to crack the 13 minute barrier for the first time.
Coach Springer shared her thoughts on the race, "We were competing for Sectionals spots today and it was clear that many of our runners wanted it. They left it all on the course. We are confident in the group that we will have moving forward and they will be able to put that confidence into action as they compete hard next Saturday."
Highlight of the meet- Logan D. ran a personal record, 11:43. He did so by running an opening 5:50 mile and following it with a 5:53 mile. He is making great strides this season. Logan had the following to share on his race and the day, "My race felt really good. The cool temperature let us run quickly and it was nice to get all the races in before the rain. As a team, we all ran very well. Best of all, we got to eat cupcakes from Seth's grandma after our races."
The Spartans will compete at the IESA 2A Sectional hosted by Germantown Hills Middle School on Saturday. The first race will begin at 10:00 A.M. Go Spartans!