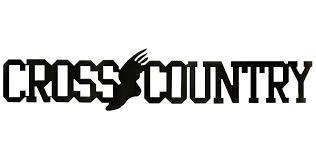 Spartans' State Series Continues with Sectionals Success
Brendan Hoskins
Tuesday, October 09, 2018
Pictured above: Both varsity teams are pictured after finding out they made it to the State Meet.
Saturday
97 runners on the girls side and 96 on the boys crossed the finish line at Germantown Hills Sectional Meet this past Saturday. The day was already hyped with intrigue due to the mounting pressure that the kids were feeling to claim their spot for the State Championships. Add on top of that, moving the start times forward because of possible inclement weather.
The runners knew what was on the line. The top 3 teams for both races qualify for the State meet. Both of the Spartan squads earned the opportunity to race next weekend with a 3rd place finish on the girls side and a 2nd place finish for the boys.
Leading the Spartans on their trek for a state qualifying spot was Chrystal C. in a time of 13:32. Madison B. followed closely behind in 13:39. Abby L. and Anna B. finished in 13:56 and 13:57, respectively. Julia K. rounded out the scoring with a time of 14:13. With Sidney B. and Camdyn L. as our 6th and 7th runners, they helped the Spartans have yet another quick 1-7 spread of 48 seconds.
Pack running saved the day for the Spartans in the boys varsity race. Seth J. led the Spartans in a time of 12:14 with Logan D., Maddox D., and Zach K. all within 10 seconds. Michael B. finished off the scoring places for the Spartans in a time of 12:44. Caden C. and Cooper F. closed the boys' 1-7 spread at 62 seconds.
Highlight of the meet: On both sides, the runners left it all on the course and got to celebrate in a true Olympia circle fashion. Pictured below:
You can see both teams competing at the IESA Class 2A State Meet this coming Saturday, October 13th at Maxwell Park in Normal. Girls race begins at 11:00 and the boys follow shortly after at 11:45. Go Spartans!