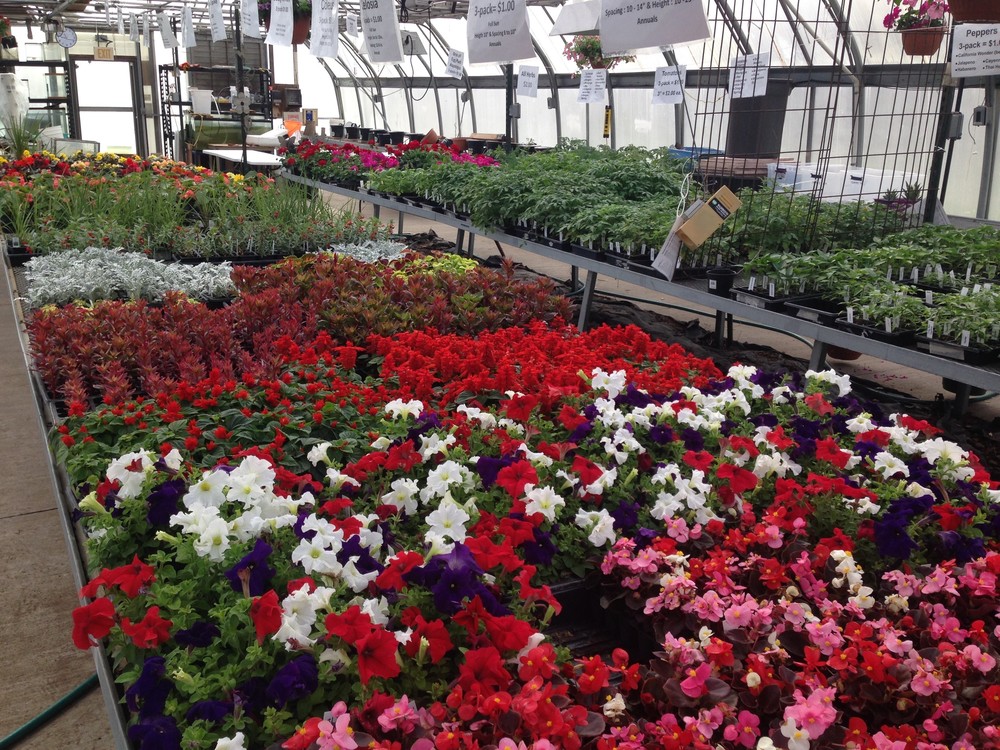 Olympia FFA Plant Sale A Success
Robin Watkins
Friday, May 17, 2019
The Olympia FFA members have worked hard throughout the year to get plants ready for the annual FFA Plant Sale. The FFA chapter grew over 45 plant varieties and have made over $6,500 in plant sales. Out of the 45 varieties, the wave petunias seem to be the most popular. Starting at the beginning of the second semester of the school year, students in agriculture classes plant plugs and seeds in the greenhouse to sell to the community in May. Then, throughout the semester the students take care of the plants by watering them, giving them fertilizer, and transplanting them when needed.
While all of the students work hard to get the plants ready for the sale, a small group works especially hard. This group is the greenhouse managers. The 2018-2019 group of greenhouse managers for Olympia are Dwayne Hancock, Beka Magee, Ty Miller, and Lane Schweigert. Lane commented on the plant sale saying, "I thought the plant sale was a real success for our chapter, even though the weather was not the best for the second Saturday."
Along with the individual plants, they sold hanging baskets and yard signs. The new addition to the plant sale this year was the metal yard decorations, created with the chapter's new CNC plasma cutting table. In ag business class, the students created hummingbirds, flowers, and butterflies to sell.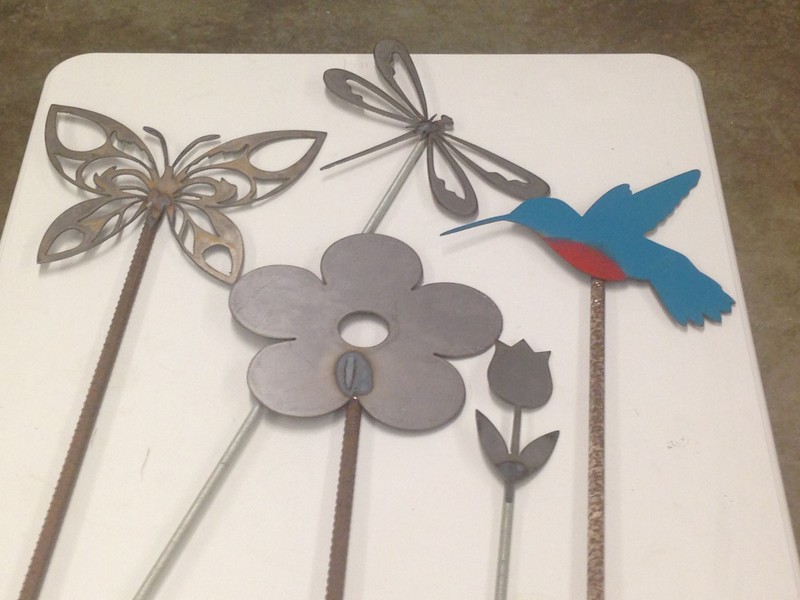 The CNC plasma cutter is a machine that cuts metal into whatever design you create. Kaden Seeman is a student in ag business class this year. He offered an inside scoop into how the table works; "We create new designs on the laptops in the ag room. Once we create them, we send the design to the table and the table cuts it." If you would like to order a yard decoration or any sign please contact the high school (309)379-5911 and ask for Mr. Hoffman. Our FFA chapter would like to thank the entire community for their support of our program.