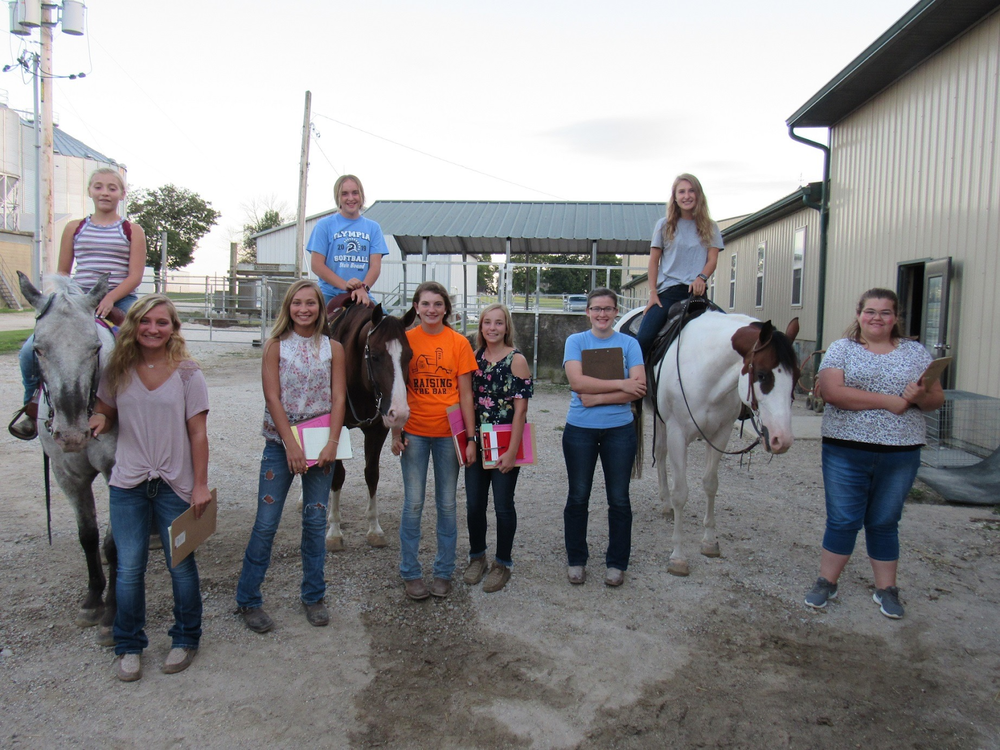 Olympia FFA Took on State Horse Judging Competition
By: Alyssa Casey, OHS Torch Reporter
Wednesday, September 18, 2019
The Olympia FFA attended the State Horse Judging competition on September 14. The numbers were low this year and the organization could only make one full team with the exception of two other individuals.
The results came in Saturday afternoon. Tarah Hilt placed 6th as the high individual of the team, Ryligh Hilt, Kassidy Tackett, and Shelby Lynch placed well amongst the other competitors. The team took 4rth overall. Lexi Douglas and Isabelle Forest placed high in the non-reason.
Olympia FFA has been very successful in the past four years at this event. It is held at Black Hawk College every year and the competition always starts on an early Saturday morning and lasts until mid-afternoon.
"I'm very excited about our opportunity to judge at the State Contest because we have some experienced judges as well as some new freshmen that have been working hard and know a lot about horses," said Bryce Hoffman, Olympia High School Ag Teacher.
A lot of FFA students attend this event because winners could get an offer from the school to be on their collegiate judging team. Black Hawk is known for their Judging Team as well as their Equestrian Team.
"I've been around horses my whole life which has helped me through judging in high school and the classes seem to sort themselves," said Shelby Lynch, Olympia High School student.
The Section 9 Contest gave the Olympia High School team hope for the State Competition. The Contest was held on Saturday, September 14th.
The team was off to a good start as they have already won the 2019 Section 9 Judging Contest. Shelby Lynch got 1st overall, Ryleigh Hilt was 3rd, Tarah Hilt was 7th, Alyssa Casey was 8th, and Kassidy Tackett Placed 12th out of 72 individuals. The team was 1st out of 17 teams from 10 different schools.