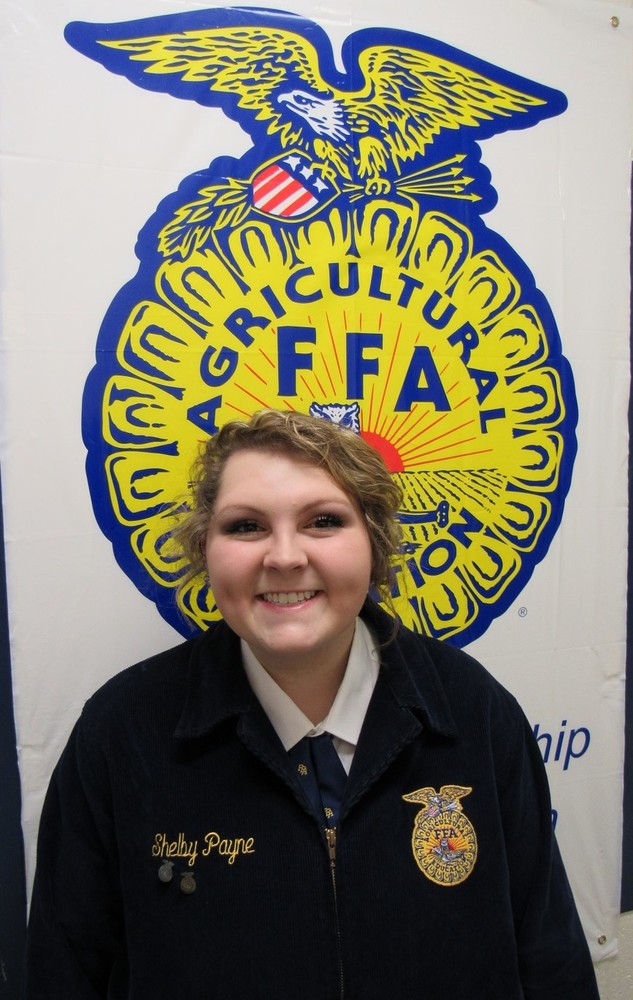 PAYNE SELECTED AS FFA MEMBER OF THE MONTH
Bryce Hoffman
Wednesday, March 21, 2018
Olympia FFA has selected senior FFA member, Shelby Payne, as the member of the month for February. Shelby is the daughter of Mike and Jackie Payne of Minier. Shelby was selected for her involvement in FFA community service activities such as "Feed the Farmer" and cooking breakfast for FFA Week. Shelby has also made items for the annual silent auction and worked the event each year. She is also a regular at the FFA plant sale. This monthly award is sponsored by Dietrich Builders, Inc.
Shelby has been a dedicated FFA member for all four years of high school. Her supervised agricultural experience project centers around her food service job at Hopedale Medical Complex. Shelby plans to pursue a career in agriculture business. She intends to start college at Illinois Central College and then transfer to Illinois State University. Shelby is also active in 4-H and has played travel volleyball in the past. Shelby's favorite quote is from close family friend, the late Jay Haning – "Never quit at quitting time, quit when the job is done."
A special thanks to Mark Dietrich of Dietrich Builders for sponsoring the member of the month award!