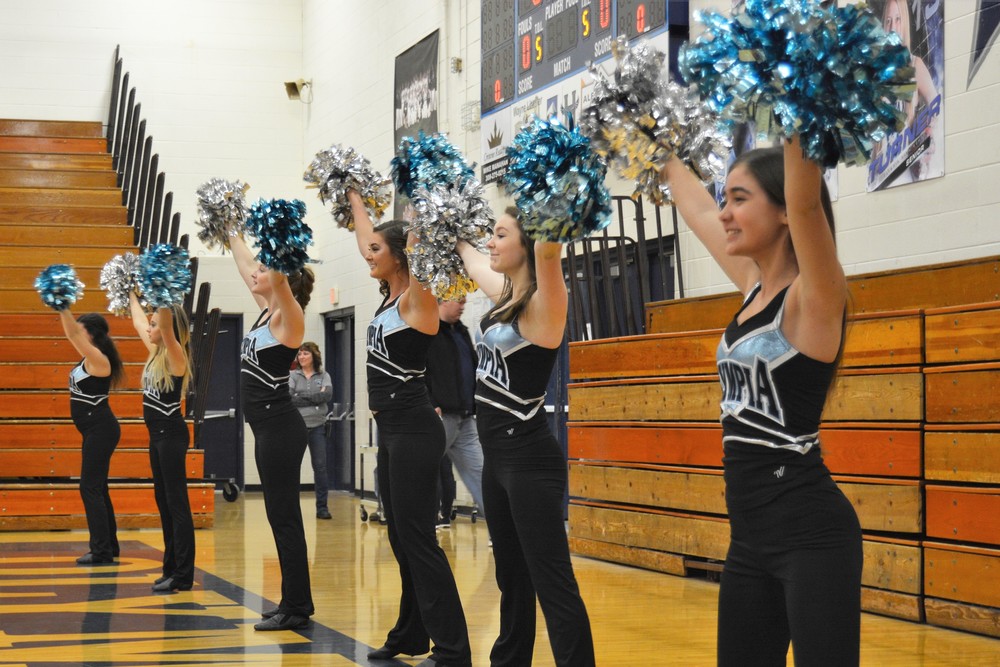 2018-2019 Dance Team Tryouts
kim logsdon
Tuesday, May 29, 2018
OHS 2018-2019 Dance Team
GENERAL INFORMATION ABOUT OHS Dance Team:
All incoming high school students. (8th-11th)
Performs at half time of all Varsity Boys Basketball Games
TRYOUT DATES: June 18th- June 21st 2018
6/18 – 6/20: "Dance Clinic" OHS Cafeteria from 5:30 to 7:30 pm.
Receive tryout order/numbers, learn basic dance movements, and learn hip hop/pom routine.
6/21: TRYOUTS!!! 5:30pm to 7:30pm. Closed tryout. OHS Cafeteria
Please wear all black and fitted dance-wear.

Hair should be styled out of face.
You may wear dance shoes or tennis shoes.
Don't forget your assigned number and a SMILE!!
All dance clinic days will be in the OHS Cafeteria as well as the tryout. Team placement will be contacted through text (or email if student does not have a cell phone) on June 22nd by noon.
All members that make the 2018-2019 OHS Dance Team will be contacted to be fitted for uniforms, receive fundraising packet.