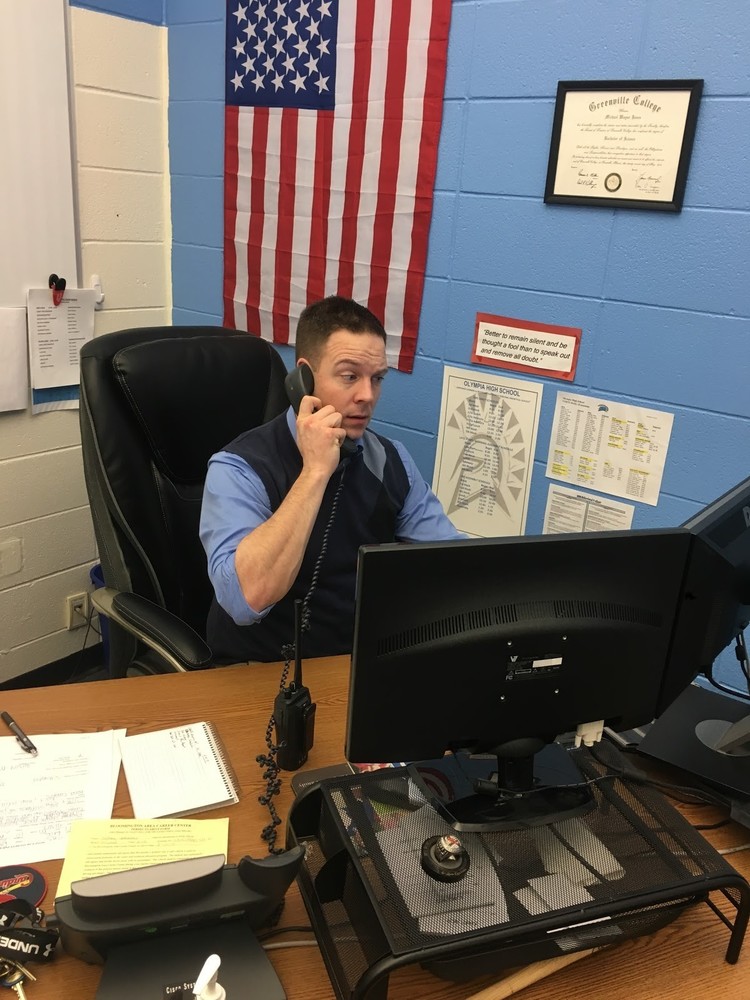 History Teacher Mike Jones Steps into New Role at OHS
By Sydney Ledbetter
Thursday, February 14, 2019
By Sydney Ledbetter, OHS Torch reporter
"I want to build a school community where students feel safe and cared for," said new OHS Dean of Students Mr. Mike Jones, who is in his first year as an administrator.
Mr. Jones, formerly an OHS Social Studies teacher, is beloved by many students. Senior Sterling Lally said, "I think that he was a really good teacher because he had good relationships with his students, and he would always joke around with us at times."
Now as Dean of Students Mr. Jones is taking on more responsibility. This comes new challenges. Mr. Jones said, "Absolutely, as Dean of Students I am responsible for 530 students instead of 75, but I enjoy getting to know all of the students."
Even with these challenges, students still think he's doing a great job. Junior Anisa Vishkurti said, "I miss having him as my advisor, he's so much fun. During Homecoming week, he always participates and makes the week more enjoyable with his elaborate costumes. Even in his new job position he still dresses up and makes the school a fun place. I personally think he's doing a great job as Dean of Students."
Mr. Jones has recently gone back to school at Illinois State University, but how does he balance his new job, college, and his family of 5? Mr. Jones said, "If it wasn't for my wife, this wouldn't be possible. I have class every Monday and Wednesday night from 5:30-8:30 which leaves my wife to take care of our 3 kids. She's a rock star."
Staying organized also plays a big role in his life. "I rely heavily on my Google calendar. It helps me stay organized for my week. Then at the end of each day, I make a to-do list for the next day. That way I am ready to hit the ground running when I get to the office in the morning," said Mr. Jones.
Unpredictability is a huge part of being the Dean of Students. Working in a building with 530 teenagers means you have to stay on your toes. Mr. Jones said, "You have to be reactive as opposed to proactive, but it makes the job fun and exciting."
Mr. Jones loves Olympia, and he wants to make this school a better place. Mr. Jones said, "I took the job because I want to make Olympia High School great for future generations. While I have only been on at Olympia for 4 years, I feel like I have been here forever. I love the small school environment where teachers can get to know their students personally and vice versa."