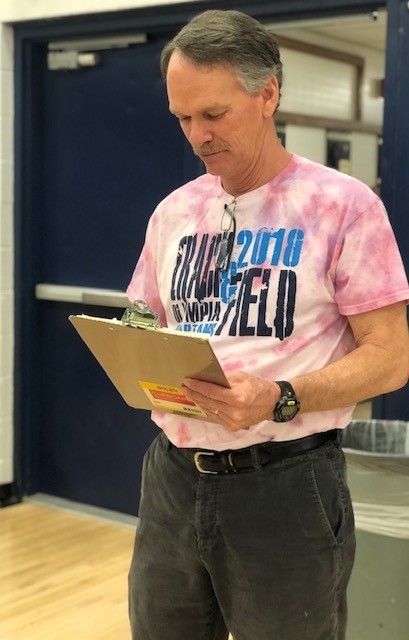 Girls Track Getting Ready to Run into the Season
By Alyssa Lane, OHS Torch reporter
Friday, February 15, 2019
Olympia High School Girls Track started at the beginning of February with pre-season conditioning; Coach Mike Neisler is ready for the season and for the brand-new meets where the team will be competing.
Coach Neisler was is excited for the season to get into full swing on Monday, February 11. He thinks the season will go fine and that the incoming freshman will also do well.
Some goals for the season are to make it in the top of the conference. "That's always a goal. And also to try to get some events to state." said Coach Neisler.
This season, the team has a new indoor meet and a new outdoor meet. The outdoor meet is at Heyworth and the indoor meet is the second meet is at U of I.
Some new things the team is trying include new workouts to prevent injury. Bands are one thing the team discovered to build muscle and prevent injury. Coach Neisler also isn't having the girls run in the hallways or running corners as much.
The team has two coaches, Coach Timothy Thomas as the assistant and Coach Neisler as the head coach. Jenny Bennet has also been a manager, and she used to run track in high school.
"Savannah in the 2 mile. A lot of new faces so it's hard to tell until we get into the season" said Coach Neisler about the strongest event this 2019 season.
"Rolling and for sprinters running with the bungee," said Amber Lane. Rolling and running with the bungee is something she thinks is beneficial for the team.