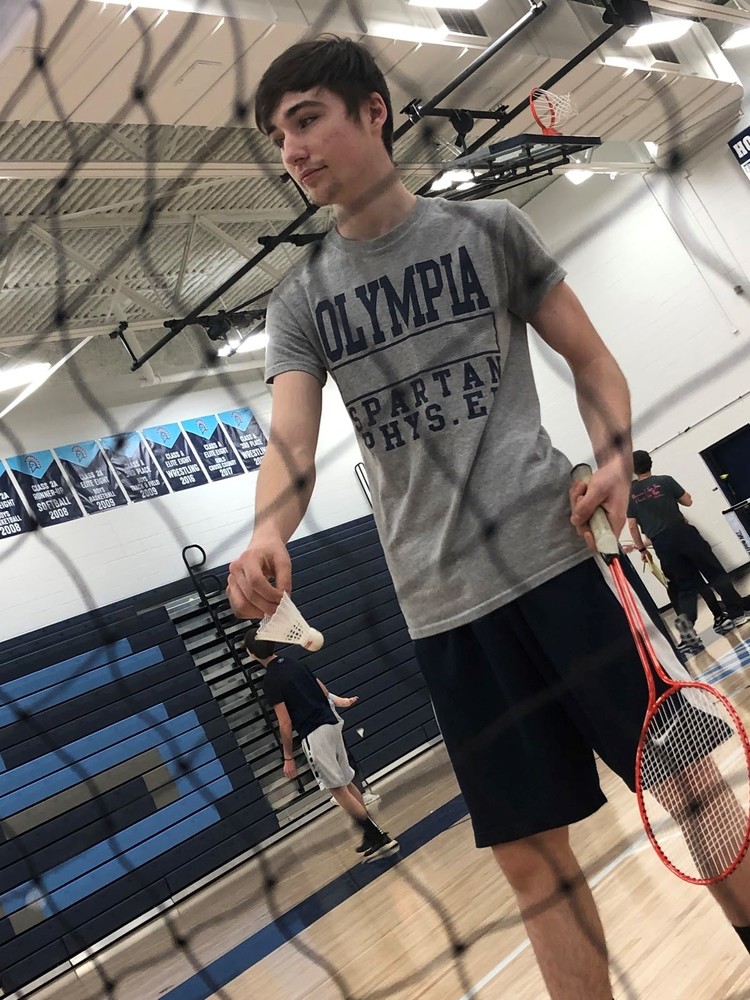 Net Games Help Develop Student Spirit Skills
By Cole Quiram, OHS Torch Reporter
Friday, February 15, 2019
Olympia PE classes have just begun their Net Games unit, which includes volleyball, badminton, and favorite, pickle ball. The standards-based grading has required PE teachers to change their grading techniques.
Since the beginning of this year, every teacher was to use standards-based grading to grade their students. "This has caused PE teachers to get more in-depth with their grading,", Mrs. Hoffman, OHS PE teacher said. These teachers focus on grading how the students play the game and if they understand how to play.
This year, there are seven units for Mrs. Hoffman's PE Wellness class. These are badminton, pickle ball, volleyball, ultimate Frisbee, flickerball, softball, and the fitnessgram unit. Between all these units, Mrs. Hoffman came to the conclusion that the student's favorite unit would have to be bags or volleyball.
Some skills that are being taught in the net games unit are more focused on serving. In pickle ball, in particular, the PE students are focusing on different types of hits, like spiking and lobbing.
The students all agreed that the best part about these units is the tournaments. Mrs. Hoffman said this is her favorite activity during the units to watch because the students get competitive. If they win, they get out of running at the beginning of class for the day.
A new idea developed this year with Coach Lyons. Mr. Lyons turned his PE Wellness class to more of a strength and conditioning class; students have spent their past five weeks of the second semester in the weight room working on personal strength gains.
Mr. Neisler and Mrs. Hoffman both have the same goals for each unit, including the rules, skills, and strategies that the students use to play the activities in each unit. The two teachers also stated this is what most of the written tests after each unit covers.
Flickerball is the next upcoming unit. Flickerball is a game that is like football and basketball mixed. Players can score points by making baskets with the football or throwing a pass into the end zone.