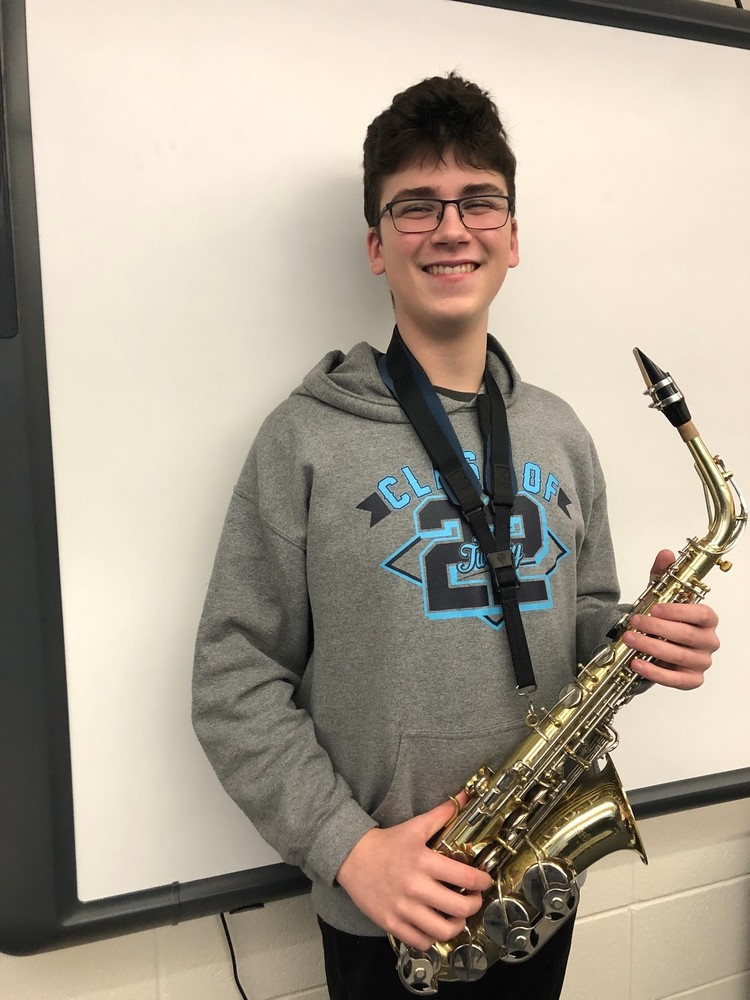 Olympia High School Pep Band Brings Pep to Home Basketball Games
By Cloe Spracklen, OHS Torch reporter
Friday, February 15, 2019
OHS- "It's a way for us to support the team while also doing something that we love," said Grace Melvin, OHS Sophomore, regarding the Pep Band's appearance at home basketball games.
Not only does the Olympia Band march at home football games, but they also play at all the boy's basketball games at OHS. The Pep Band mostly plays before the game, during halftime, and after the game.
The music that the Pep Band plays varies from the National Anthem to the hit song, Welcome to my House. "Devil in the Blue Dress is my favorite song to play because of the trombone solo," said Marissa Horning, OHS Senior.
The Pep Band often raises the atmosphere of all games. As Mary-Grace Cleinmark, OHS Senior, said, "When the band played during Senior Night, it made the game a lot more fun, and less awkward for us playing since our games are so quiet."
The lively upbeat of the songs that the OHS Pep Band play bring up the spirit of the game, even if the team is losing. The music blends in the background and creates an environment that is welcoming to everyone attending.
"I love Pep Band. I get to joke around with my friends and play fun music," said Neil Alford, OHS Freshman. Most of the Pep Band enjoys being present at home basketball games, even though it is a graded requirement for all band members.
Pep Band also gives members of the OHS band an opportunity to try new instruments. Sophomore Grace Melvin normally plays the clarinet, but Pep Band has given her the opportunity to learn trumpet, which she is very excited to do!
Overall, the Pep Band is important to the atmosphere at home basketball games. It raises the mood in the gym towards a positive mindset and allows the band students to try new music that "everyone appreciates," said Alford.