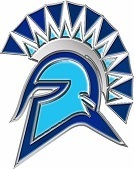 Sales Facility Tax to be on Tazewell County Ballot April 2nd
Olympia CUSD 16
Monday, March 25, 2019
On Tuesday April 2nd voters in Tazewell County will be asked to decide

if they want to implement a countywide retailer's occupation tax and
service occupation tax at a rate of 1%. This tax is more commonly known
as the sales facility tax that 54 of the 102 counties in Illinois
currently have. The revenue generated from this is used exclusively for
school facility purposes. To find out more about the sales facility tax
and how it can improve Olympia schools, please click here.