OLYMPIA SOUTH ELEMENTARY SCHOOL REGULAR SCHEDULE
| | | |
| --- | --- | --- |
| Building Open For Students | | |
| | | |
PRINCIPAL'S WELCOME LETTER
WELCOME TO OLYMPIA SOUTH!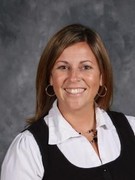 Welcome to Olympia South Elementary School located in Atlanta, Illinois. Olympia South is one of three elementary schools in the Olympia School District and serves students from the communities of Atlanta, McLean, and Waynesville. Olympia South Elementary services approximately 350 students through programs in ECE, Pre-K, and Kindergarten through Fifth grade.
Olympia South is very proud of their established, experienced teaching staff which is committed to working closely with parents and members of the community. Olympia South Elementary works diligently to maintain high educational standards where we work as a team to set goals for students with high ambitions. Over the last three years, Olympia South is proud of the accomplishments it has seen on it's Illinois State Achievement Test Scores. These scores have increased each year since the 2008-2009 school year, and the goal remains to see additional increases in the years to come.
The School Improvement Plan at Olympia South Elementary focuses on improving reading across all grade levels. The goal is to see students meeting or exceeding state standards in both reading comprehension and reading vocabulary. Teachers work in Professional Learning Communities to establish SMART goals at each grade level. These goals are revisited throughout the school year to drive instruction.
There are many after school enrichment opportunities that Olympia South has been able to offer students with the help of community volunteers and OFFE grants. Some of these opportunities are after school reading programs, after school art club, and a variety of other after school workshops. Olympia South students also did a Math-A-Thon during the 2010-2011 school year for the first time in many years and raised over $5,000.00 for St. Jude.
We believe at Olympia South that collaboration and open lines of communication are the keys to making the home-school relationship a successful one. Please be in contact with your student's teachers frequently.
Please feel free to contact us at Olympia South for any additional information. (217) 648-2302