In a pleasantly speedy turn of events, phone access has been restored! If you do try contacting a building and receive only a dial tone, please send a follow up email as well. Heavy rain can often cause intermittent issues with district phone lines. Thank you!

Congratulations OMS Softball! We are proud of you! Good luck on Saturday.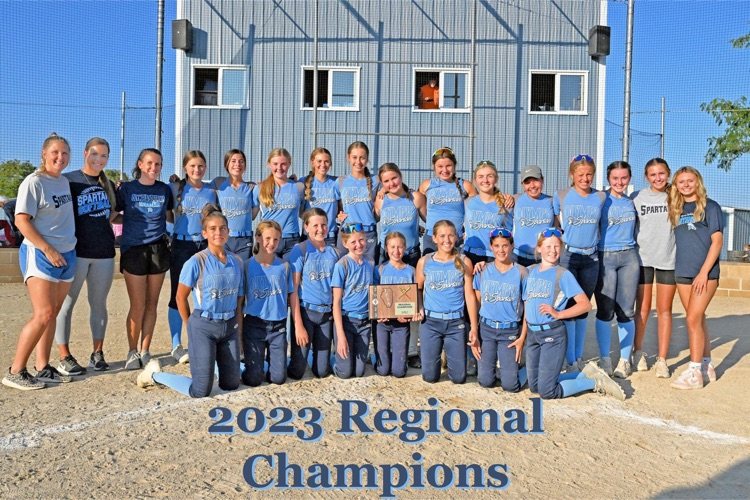 7th grade falls to Teutopolis 3-1 and comes back to pick up the win vs Mt. Zion 6-5 today. Spartans close out their season winning 5 of their last 7 games and playing great baseball the second half of the season!

8th grade gets wins over Teutopolis (9-4) and Mt. Zion (13-2) today. Alexander, Birky, Walters, Sloan with multiple hit games. Pierce and Byrne get wins on the mound. Spartans start Regional play at home vs Pekin Edison Wednesday at 4:30.

It's time to get your entry into the Olympia Homecoming Parade registered. Please use the QR Code.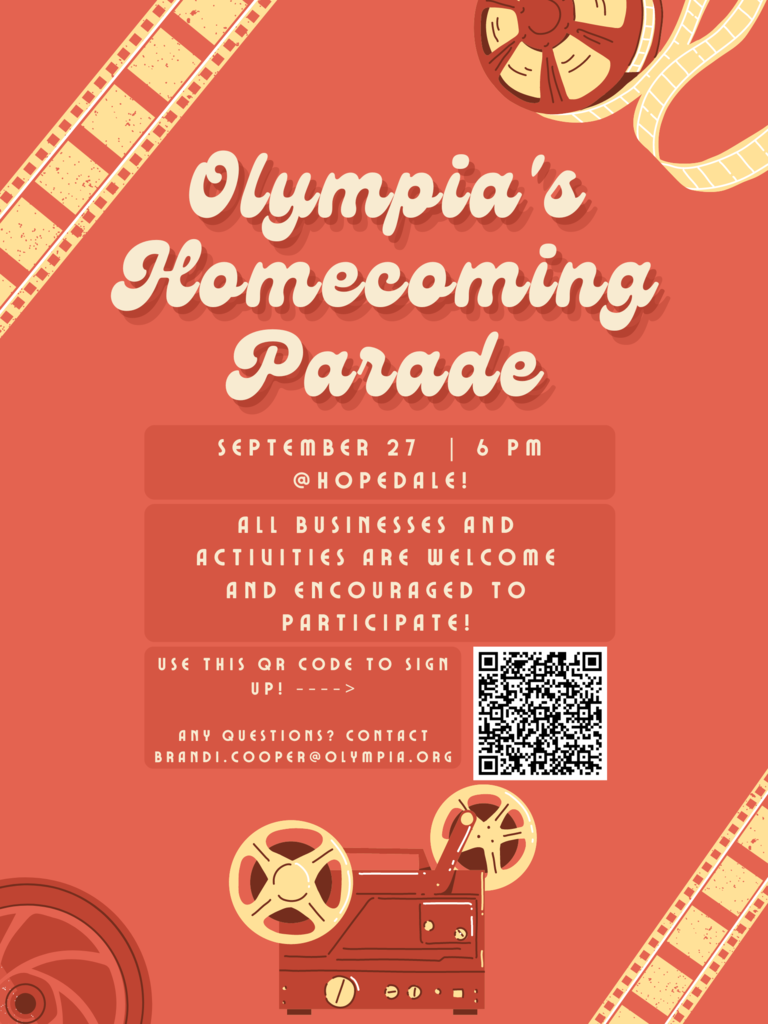 8th grade storms back to defeat Washington Central 6-4 tonight. Byrne with 2 hits. LaBelle and Byrne combine to allow 0 earned runs. LaBelle gets the win, Byrne gets a 2 inning save.
Parents, we are kicking off our free mental health series with Your Child's Anxiety session via zoom. September 26th, at 6:00 PM. All parents and staff are encouraged to attend! Questions:
Michelle.maris@olympia.org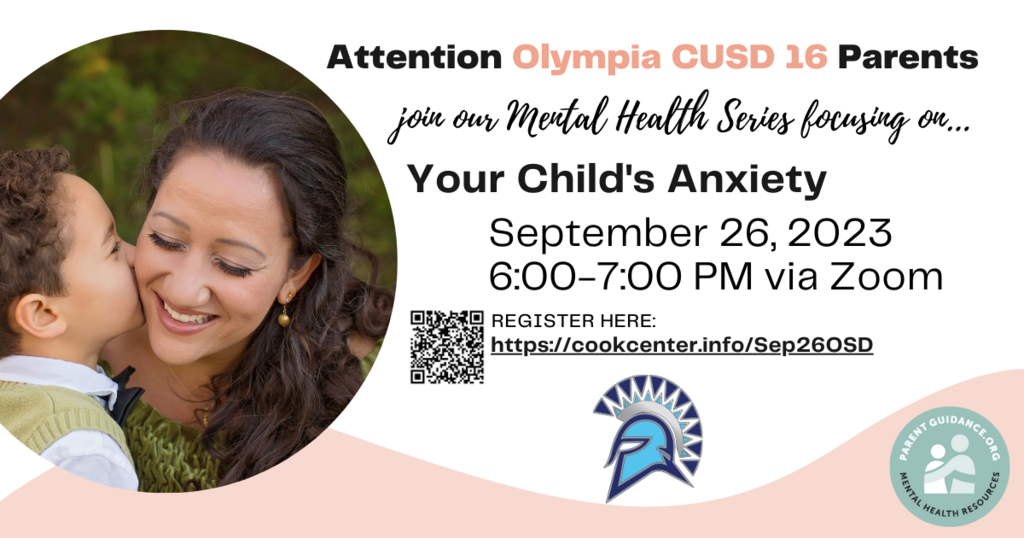 Our first session in our Mental Health Series is coming September 26th 6-7PM via zoom. Register today!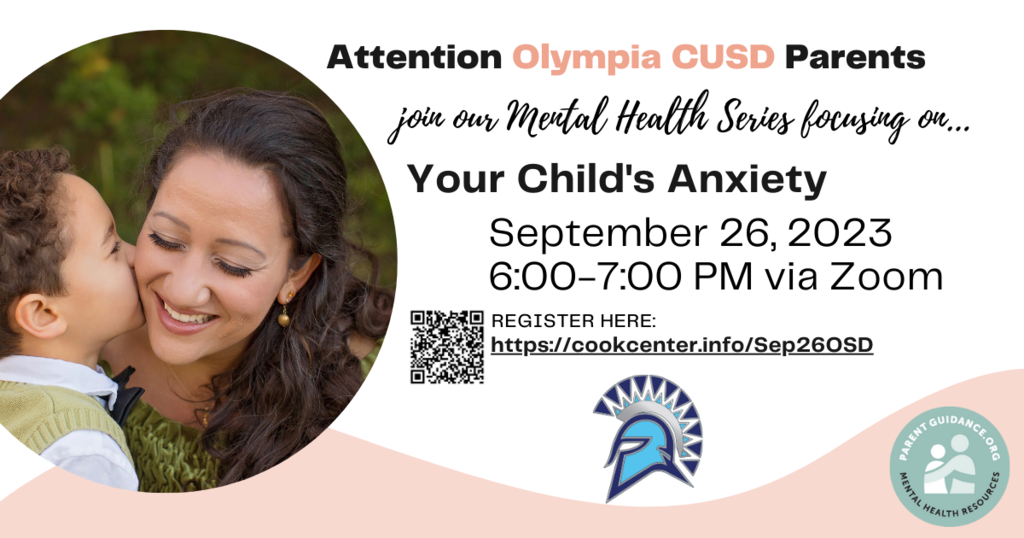 8th grade picks up a 15-1 win vs Lincoln tonight. LaBelle, Springer, Sloan, Byrne, Alexander with multiple hits. Alexander picks up the win on the mound. 7th grade also gets the win 7-0. 8th grade at home vs Washington Central tomorrow at 4:30.

Happy Substitute Appreciation Week to our subs!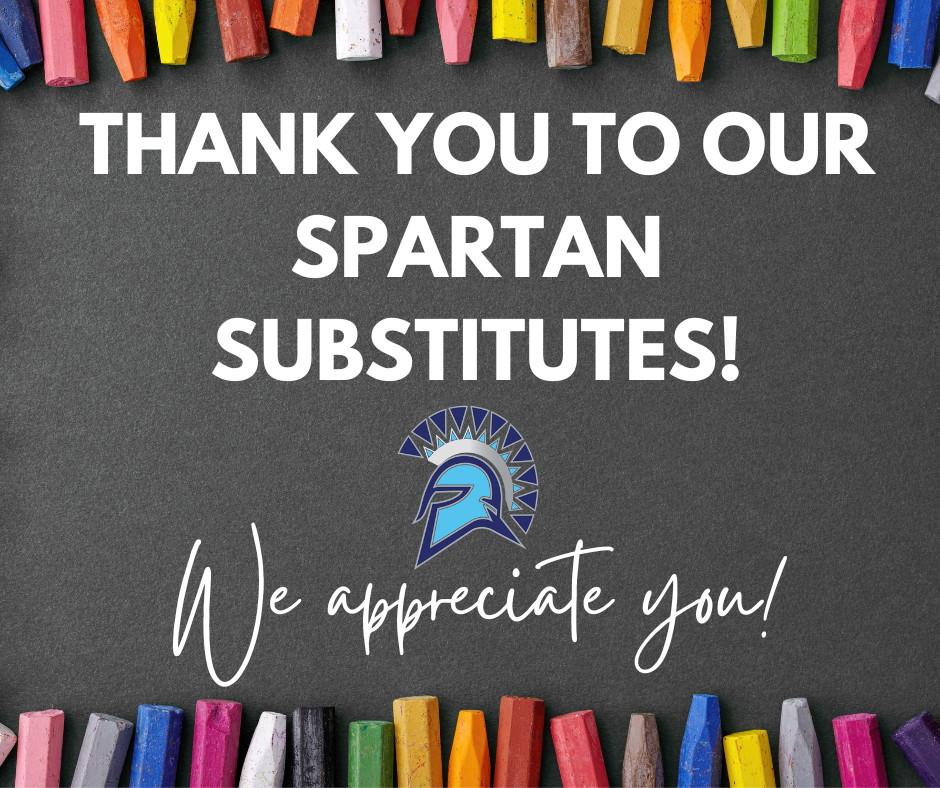 8th grade baseball bounces back with a 5-0 win at New Berlin today. Springer and Sloan with 2 hits. Pierce tossed a complete game, giving up 4 hits and striking out 11. 7th grade also wins 16-1 in game 2 for their second straight win.

8th grade baseball comeback falls short in a 8-7 loss to East Peoria Friday night. Pierce with 2 hits, Byrne with 0 earned runs in 4 innings of relief. 7th grade gets a 3-1 win in the second game.

8th grade baseball hangs on for a 12-10 win at Tri Valley. Alexander and Olson with 2 hits, Sloan with 4 hits. LaBelle gets the win, Springer gets the save. 7th grade falls 9-4 at Tri Valley. Both teams are home vs E. Peoria Friday.

8th grade baseball wins 9-2 vs Riverton. Springer and Alexander with multiple hits. Pierce and Springer combine to strike out 9 and allow 0 earned runs. 7th grade also pick up a win tonight vs Riverton 6-0. Both teams are at Tri Valley Wednesday.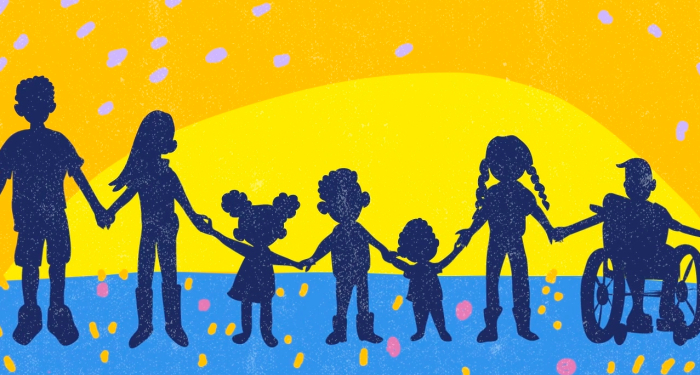 The football game is currently on a weather delay. Stay tuned for updates.
OMS GIRLS BASKETBALL TRYOUTS Due to the high school gym NOT in use, we will be in the elementary school gyms, as well as the OMS gym. Please pay attention to gym locations. There will be a bus taking your child to the elementary gyms and back to OMS to catch the shuttle bus.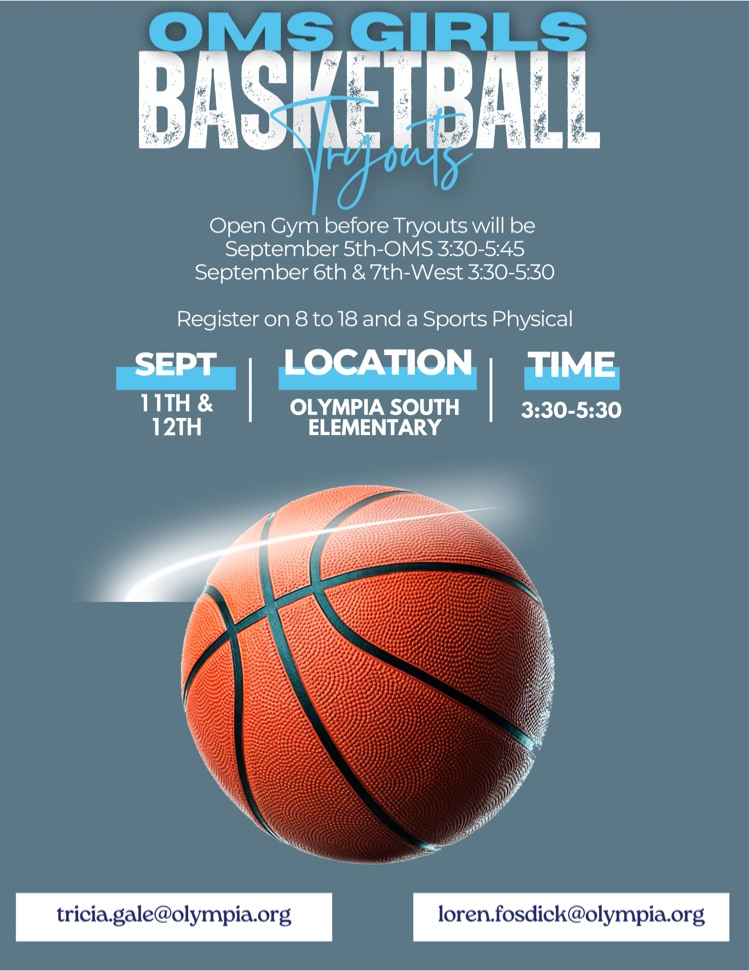 Athletic cancellations for today. Boys golf vs. Fieldcrest at North Greens - cancelled Middle School softball at Chiddix - cancelled Boys soccer at Fisher - cancelled Freshman football at Ridgeview/Lexington - cancelled
We are excited to welcome Ms. Jenna Lyle to Olympia Middle School this year. Ms. Lyle earned her undergraduate degree from Benedictine University this past spring. She will teach 6th grade Math and ELA this year at OMS.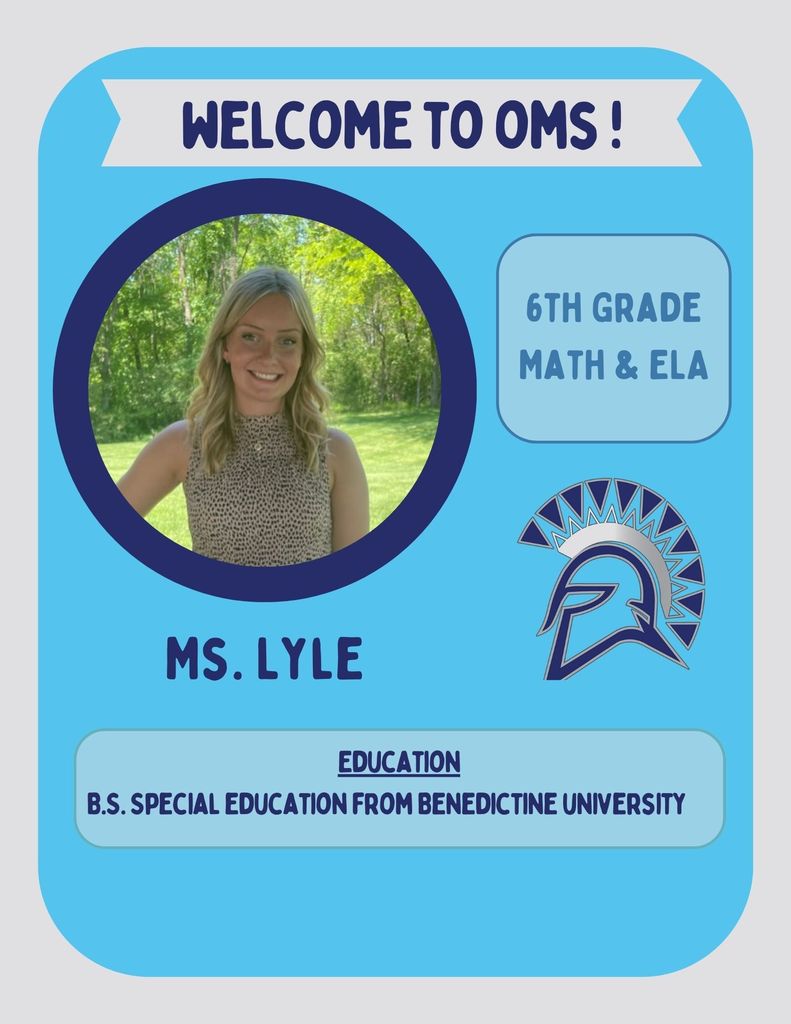 Girls Golf, Boys Golf, Middle School Softball and Middle School Baseball are all cancelled for today.