The middle school staff completes Know Me Know My Name activity at Friday morning's Super PLC.

8th Grade Algebra students practiced solving equations by identifying angle relationships with station work today.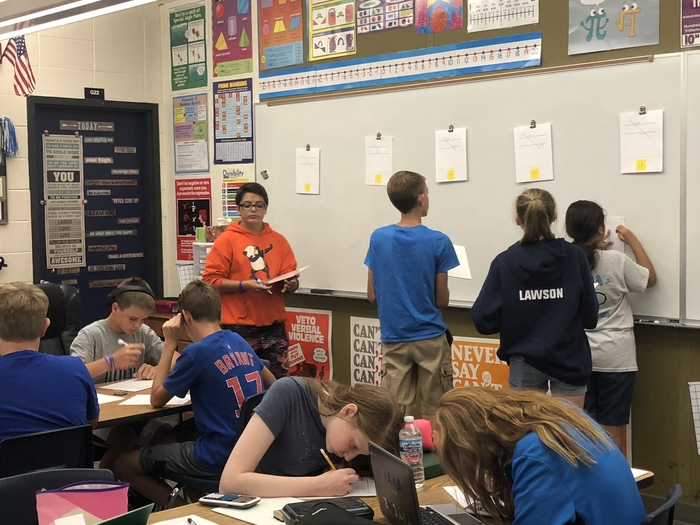 MS Girls Basketball tryout for Thursday night is cancelled. Tryouts will continue on Friday from 3:30-5:00pm.

Middle School Baseball games are cancelled for today. No practice today.

6th grade students explore what the OMS media center has to offer! #olypride #spartanlearning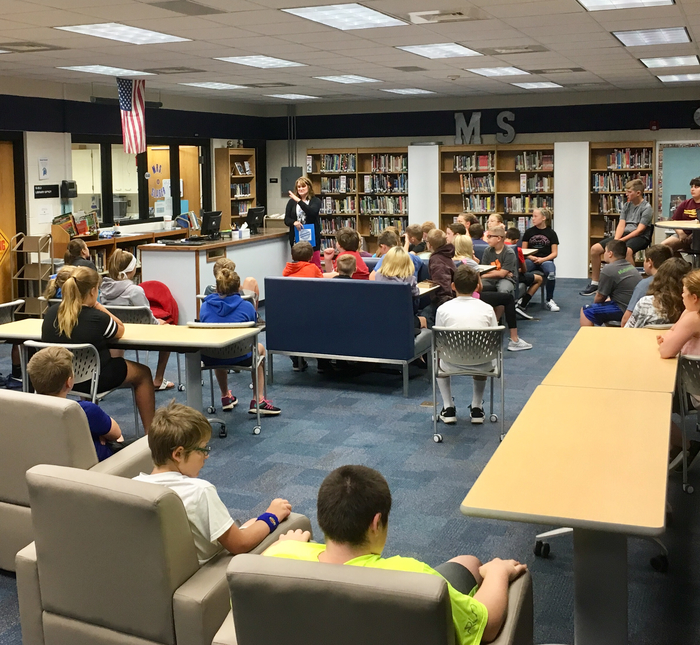 OMS kicks off the 2018-19 school year!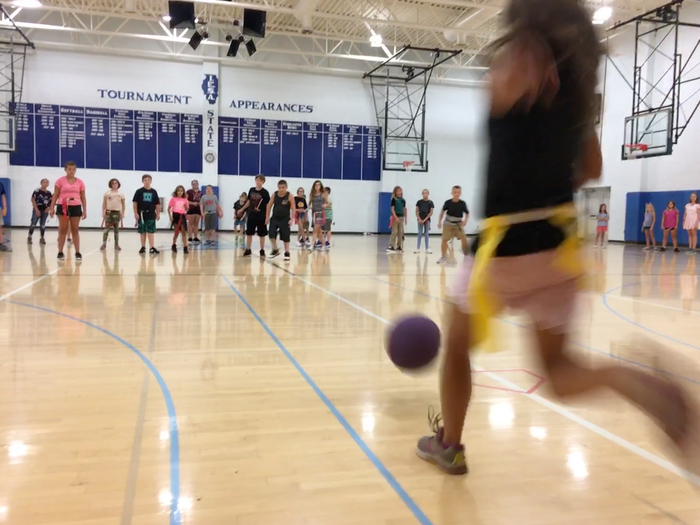 Student schedules are now open for viewing in Family Access!
1st day of school is August 16!
August 15--7th & 8th Grade Open House 6:00-7:00 @ OMS.
6th Grade Night--August 14, 6:00-8:00 @ OMS. Students will walk their schedules, meet teachers, get Chromebooks and more!
OMS New Student Registration August 6, 8:00-12:00 & August 7, 1:00-6:00

OMS Baseball tryouts cancelled tonight (Tuesday, July 31). Tryouts will continue tomorrow and Thursday at 5:00pm.

OMS Softball practice tonight (Tuesday, 7/31), is cancelled. Practice tomorrow from 4:30-6:30pm. Followed by the parent meeting.
Please register for school today if you haven't already. This helps keep bus routes accurate and efficient. Thank you!
Looking for your class schedule? Those will go live August 10.
The OMS office will reopen with normal hours on Monday, July 30.
6 days left to register for school!
One week until school registration deadline! Thank you to those who have already completed this process!
2018-2019 is going to be an awesome year at OMS! Register your student today via Skyward/Family Access.

Olympia staff members presented on the Skills Based Reporting system in Washington D.C. today! #OlySpartanPride