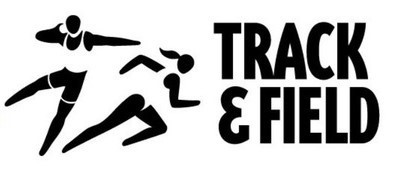 Spartans Build on Success in Second Home Meet
Brendan Hoskins
Tuesday, April 09, 2019
Spartans Build on Success in Second Home Meet
Following last Monday's home opener, the Spartans loved the chance to compete in warmer weather for this second meet of the season. Lexington, Pontiac, and Dee-Mack joined in the opportunity to post great marks on Monday night.
"The kids, especially those in sprints, were able to reach their full potential with the better weather today," Coach Bowers noted. "We had athletes competing in events that are brand new to them and they stepped up in a big way to their respective challenges. In the same way, our athletes helped us around the track by taking on jobs and assisting events to help them run smoothly." She also highlighted how strong the performances were. "We saw a lot of drops in times from our relays across the team with handoffs that are moving along nicely."
As a coaching staff, we recognized four athletes that have embodied the work ethic and determination that we strive to achieve each day at practice and meets. Specifically, we have one athlete on both sides for the field events and the track events we want to highlight.
On the track, Anna Bieber had an exciting finish to the 8th grade girls' 800. She just edged out a competitor at the line with a strong lean for the win. She also posted fast times in the relays and is in fine form moving forward for the rest of the season.
Kyra West had two strong performances in both the shot put and discus. She has stayed consistent in the shot put and improved multiple feet in the discus between our two home meets. We all look forward to how far she can throw by the end of this season.
Something Coach Ruppert was looking forward to was the constant celebrations from athletes achieving personal bests. "I am really proud about the high level of excitement our athletes are showing toward getting pr's and recognizing the work they are putting in. Their efforts are showing each time they get in the ring, on the runway, and on the track to compete."
After stepping into the ring, Nolan Yeary posted solid throws while winning both 7th grade shot put and discus. He also made his mile debut on the track to round out an exceptional meet. Nolan continues to get rewarded for his consistent hard efforts in practice that are evident in the meets.
With a quick split in the 4x400 and a winning 800, Ethan Evans shined on the track. In addition, he won the 8th grade boys' high jump. We anticipate several more quick times and good jumps from this 8th grader.
In addition to our coaches' words, we asked two of our 8th grade student-athletes to share their thoughts. Luke Piper shared, "Having the opportunity to run the 4x400 was a lot of fun. It was a new challenge and I feel that my hard work has been paying off in the meets. I love that we can try new events and test ourselves." Similarly, Chrystal Cornwell spoke about the team's effort. "Our team has been showing a lot of improvement and we keep coming to practice ready to put in a hard effort for whatever that practice calls for." When asked about her own performance she added, "I personally am pushing myself harder in practice and I could tell that it was paying off during the meet."
As a cap on the night, Coach Neylon saw many positives to build on for the rest of the season. "Our athletes rose up to the level of our competition. As the season moves forward, they will have to continue to do so with larger meets and teams gearing up for postseason. We are confident in the direction the team is headed right now."
Our athletes are set to compete again in Clinton on Thursday (4/11) at 4:15 P.M. Go Spartans!