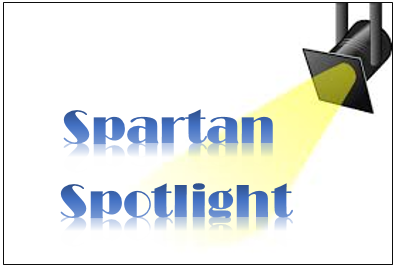 Spartan Spotlight: Sean Mullins
Olympia CUSD 16
Thursday, August 15, 2019
The Olympia school district is full of amazing people doing amazing work with students. From teachers to bus drivers, administrators to custodians, we all strive to create the best learning environment possible for the children who walk through our doors every day. The Spartan Spotlight is an opportunity for you to get to know those amazing people!
Name: Sean Mullins
Role: Director of Instructional Technology
Describe how you have a positive impact at Olympia:
My desire is to support an environment at Olympia from kindergarten to graduation that views technology as a powerful tool that can engage, inspire, and connect us with the world! I will support students, teachers, and staff in their learning and use of technology to further the vibrant learning community at Olympia.
What are some fun facts about you that people may not know?
My wife and I attended Illinois Wesleyan University, got married in the campus chapel, and named our son Wesley! I have two dogs (Moose and Maisy) whose favorite things are sleeping and barking at guests. My wife owns her own Longarm Quilting business, so we always have people in and out of our house. I went to Pleasant Plains high school, which is very similar in size to Olympia.
What else should the Olympia community know about you?
I am so excited to start my journey as a Spartan! In my short time in the district I have met so many wonderful people who are dedicated to enriching the lives of the kids who walk through these doors each day.