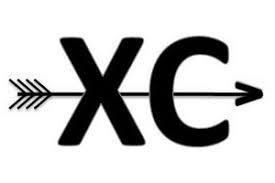 ​XC Season Opener- Maroon Invite
OMS Cross Country
Saturday, August 24, 2019
XC Season Opener- Maroon Invite
The excitement was palpable as the OMS XC athletes arrived at Clinton's home course. They could not have asked for a better day, so all that was left was to step to the line and compete. Girls' Varsity started with the boys following soon after.
Establishing early success with a great improvement on last year's Clinton time and a personal best, Rachel Andris led the way for the girls' team to finish second place behind a tough St. Agnes group. In the Girls' Open race, Chyanne Cornwell started the season strong while also setting a personal record time.
After the races, Coach Neylon shared, "Rachel and Chyanne both showed outstanding effort in their races. It was clear that they were ready to race today after a dedicated summer of training. Also, it was exciting to see all the encouragement before, during, and after the races from the team. Everyone was looking out for their teammates."
Following the girls' lead, the boys placed second to a strong Taylorville team in the varsity race. Besting his Clinton time by 50 seconds from last year, Logan Demling led the Spartans with a 3rd place finish. In similar fashion, Jacob Lawless bested his 2018 Clinton time by over 2:30 while finishing 2nd place in the Boys' Open race.
Coach Hoskins was thrilled by the efforts at the meet. "Jacob and Logan are leaders in every sense of the word. They lived up to and even exceeded the high expectations they set for themselves. This group of boys is ready to do something special this year and can rely on one another to hold them accountable to their goals."
The Spartans are back to racing on September 3rd at the Washington Invitational. They will have a quick turnaround after that with a meet two days later at Illini Central.