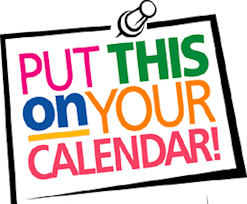 OHS to offer Presentations in Conjunction with P/T Conferences
Olympia CUSD 16
Tuesday, October 08, 2019
Olympia High School Parent Cafes
Presentations offered to students and their families in conjunction with Parent/Teacher Conference Night
October 9th, 2019
Dual Credit Information Session
Time: 5:30 PM
Location: OHS Auditorium
Presenter: Alauna Akins, Heartland Community College
Intended Audience: Sophomore and Junior Parents/Guardians
Learn about the benefits of dual credit courses and what courses are being offered at Olympia High School for the 2020-21 school year. Participants will walk away with the steps to enrolling in dual credit courses next year.
Financial Aid Information Session/FAFSA Completion Workshop
Time: 5:30 PM
Location: OHS Learning Center (FAFSA Completion Workshop-Room A16)
Presenter: Patrick Capalad, Illinois Student Assistance Commission
Intended Audience: Senior Parents/Guardians
Learn the ins and outs to college financial aid, how to apply for the Free Application for Federal Student Aid (FAFSA), and get your questions answered by a state expert in financial aid. Families may bring 2018 tax documentation to complete the FAFSA following the presentation.
Skills Based Grading Session
Time: 6:30 PM
Location: OHS Learning Center
Presenter: Ann Rothermel, Illinois State University
Intended Audience: 8-12 Parents/Guardians
Learn more about Skills Based Grading practices, why Olympia has adopted this method of grading, and how colleges are accepting this new style.
For more information about these sessions, please feel free to reach out to Lisa Steve at lisa.steve@olympia.org.