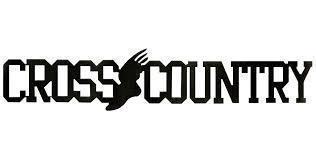 Mid-season Racing Brings Spartans Confidence and Success
Olympia Middle School
Friday, September 21, 2018
Thursday
Looping through the grounds of Tremont Junior/Senior High School, our Spartans took the crown on both sides last Thursday. They did so in an impressive fashion considering their latest training. Coach Springer wanted the athletes to know that this race was a great step moving forward. "We were coming off of a harder training effort yesterday and this race highlighted the toughness of our athletes. This race, while it did not produce amazing times in comparison to Saturday, was a learning experience for us. We know a lot more about how to race on tired legs."
The races were combined with all girls racing in one while the boys competed together in the second and final race of the day. Leading the Spartans, Chrystal C. battled it out to get second in her race while Maddox D. hung tough to also tally a low two points for the Spartans in his race.
Highlight of the meet: Caden C. was the sole Spartan to achieve a personal best during Thursday's race.
After the meet, many of the Spartans continued the tradition of getting ice cream in Tremont after their hard efforts.
Saturday
Personal records abound! Winding through the Lake of the Woods Forest Preserve in Mahomet, our Spartans tackled this course with great force to run some quick times. In the varsity races, the 1-5 runners' tight spread of 1:03 on the girls side and :55 on the boys side proved to be the key factor to success. Across the board in the open division races, we saw many personal best times and smiling faces to cap off a tremendous day of racing.
"We are working well together," Coach Springer commented. "We see strong second-half races on both sides where they are willing to push themselves to achieve their goals. This is a promising sign moving forward with the season and will give us a lot of confidence to compete well and represent at home on Saturday."
Highlight of the meet: Easton N. had a breakout race and dipped into the 13's. He looks to carry that confidence forward to when he laces up for his next race.
Our running Spartans are back to the course at home this Saturday. First race time will be 9:00 A.M. Come out and support your runners! Go Spartans!