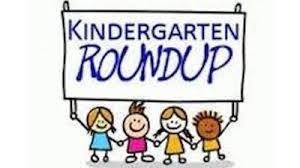 Kindergarten Round Up Is Coming
Olympia CUSD 16
Monday, March 18, 2019
Kindergarten Round Up will take place on Thursday, April 11th from 5:00pm to 7:00pm in each elementary building. More information about the event will be coming to each school's website soon. Feel free to also contact your school for further information.
Olympia North: 309-963-4514
Olympia South: 217-648-2302
Olympia West: 309-392-2671
We look forward to seeing all the new little faces of the Class of 2032 on April 11th!