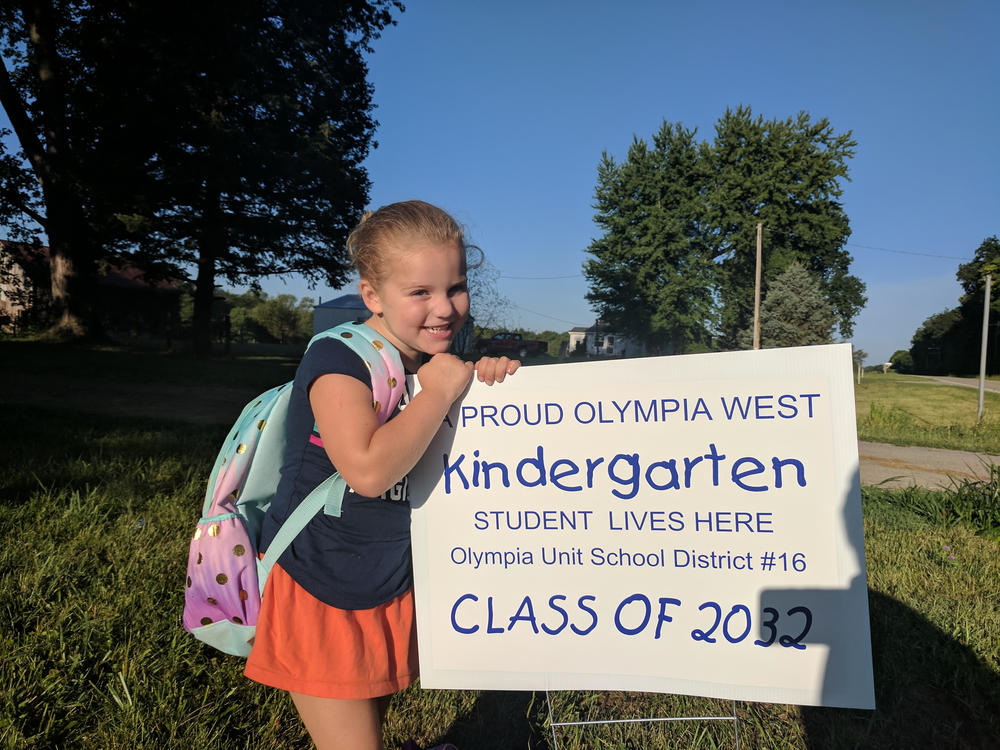 First Day for the Class of 2032!
Olympia CUSD 16
Thursday, August 15, 2019
The class of 2032 started Kindergarten this week! The students and their families were invited in Monday evening to meet their teachers and drop off their supplies. Each family was provided with a Spartan yard sign to display. Sponsors from each community made these signs a possibility. Thank you to IVC Construction (South signs), Changing Seasons Lawn & Landscape (North signs) and Minier Christian Church (West signs). We are looking forward to a great year!
Check out some of the adorable faces of the Class of 2032 below: