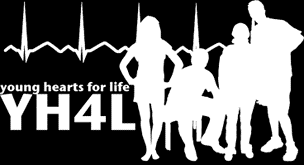 Young Hearts for Life Screening Coming to Olympia Middle School and Olympia High School
ANDY WALSH
Tuesday, September 03, 2019
On Wednesday October 2nd, Advocate BroMenn is bringing the Young Hearts for Life EKG Screening Program to Olympia Middle School and Olympia High School. This program is open to all students that are ages 12 and up on the day of the screening. The EKG screens for risk factors that are associated with sudden cardiac death. This screening is free of charge and open to all OHMS students ages 12 and up. The EKG's are read on-site by a cardiologist specially trained in identifying the risk factors of sudden cardiac death.
In order to register, please visit YH4L.org to begin the registration process. Once on this page, read through the information and scroll to the bottom and click on "I am giving permission for my child" to start. There is a section that asks for the Student ID; this is your child's date of birth. Please input the information in the following format: mm/dd/yy. When selecting the school, parents need to select Olympia High School, even if the child attends Olympia Middle School.
Once you complete registration, you will receive a confirmation email; please save that email as you will use information contained in that email to open the screening results that are sent to you.
All of the screenings will take place at Olympia High School during the school day.