School Boards Make a Difference
Olympia CUSD 16
Friday, November 15, 2019
November 15 of each year is a day set aside to recognize School Board Members for their dedication and commitment to quality public education. Board members work tirelessly to ensure all students are provided with the opportunity for a successful future. They volunteer their time to ensure growth and progress not only for students, but for the communities as well. Between Board meetings, committee meetings, conferences, and trainings, our Board members give more than 100 hours of service to the District each and every year. Much of Olympia's successes are due to the support and decisions made by Board members.
Olympia's Board of Education is made up of some of the best. Leading the Board is President Kevin Frazier of Danvers. Kevin has served on the Board for the past 12 years. Serving as Vice-President is Carolyn Hansen of Minier. Carolyn has served on the Board for the past 12 years as well. Steve Matter of Covell is Board Secretary and has served on the Board the longest with 18 years. Completing this outstanding lineup is Doug Maris of Atlanta with 10 years of service; Dr. Shawn Hohulin of Minier with 6 years of service; Lynn Cross of Atlanta with 4 years of service; and Mary Springer of Hopedale, new to the Board with 4 months of service (replacing Trena Glenn who served 14 years with the Olympia Board of Education).
Please take time to thank our Olympia Board Members.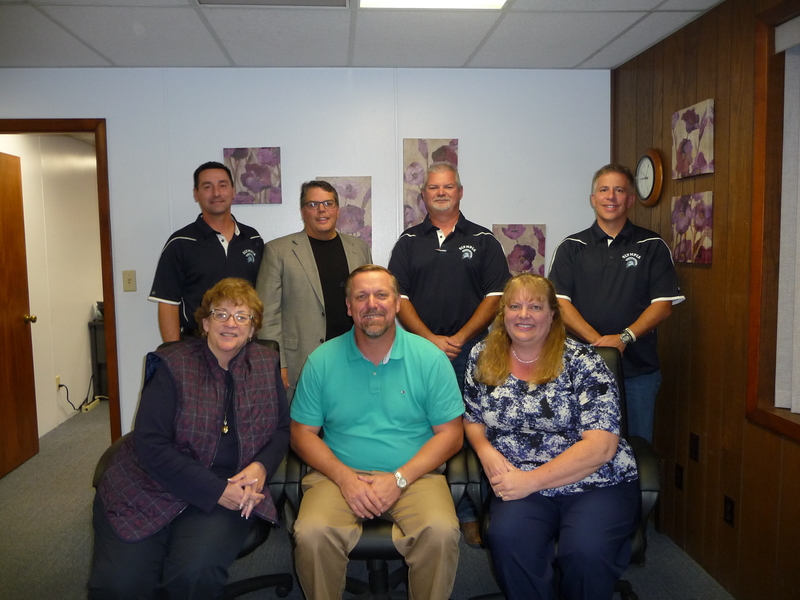 Pictured above: back row- Lynn Cross, Doug Maris, Steve Matter, Shawn Hohulin. Front row- Carolyn Hansen, Kevin Frazier, Trena Glenn.
Pictured above: Mary Springer