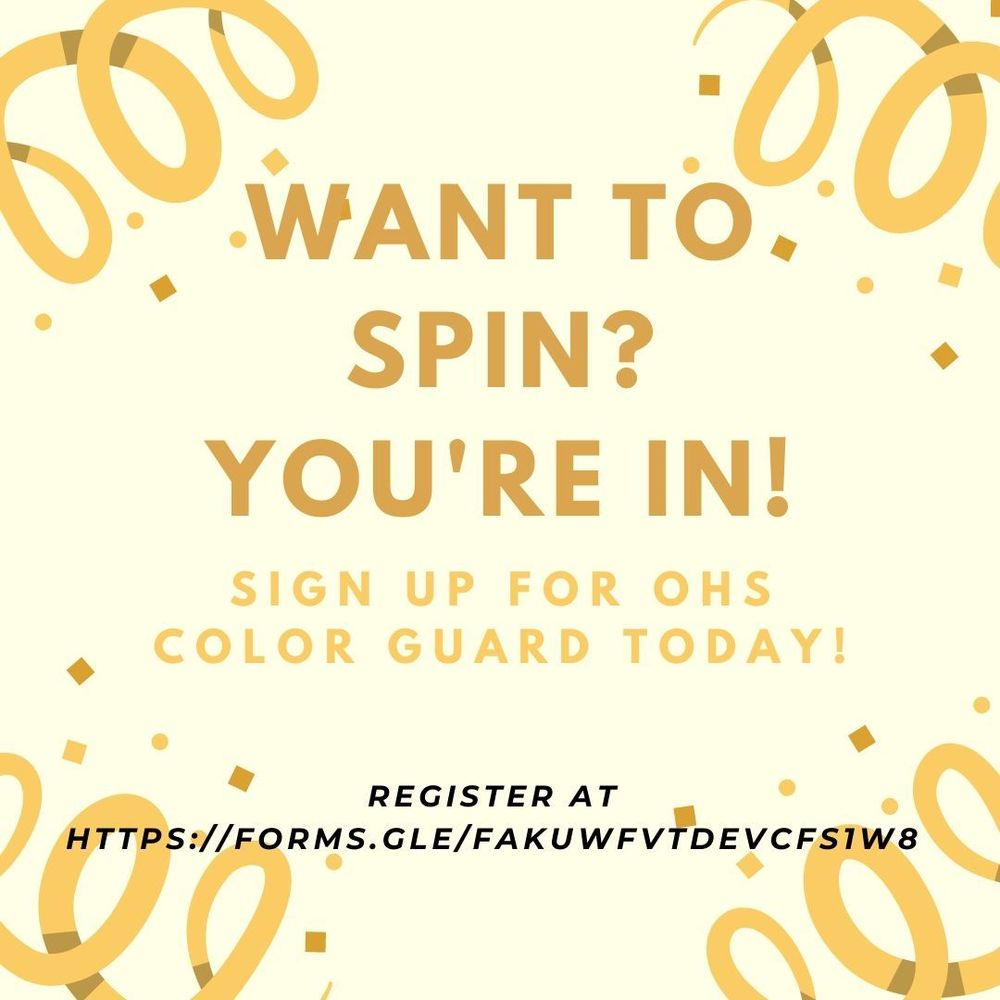 Sign up for OHS Color guard!
Mitchell Lutz
Wednesday, May 06, 2020
Sign up now for the OHS color guard! The OHS color guard performs alongside the Marching Spartans at parades, home football games, and competitions providing a visual interpretation of the music with choreography and flags!
In the Fall of 2020, color guard will be an extracurricular activity, practicing after school only for those students who are not already enrolled in band.
No experience is required, and there will be no formal auditions for color guard. Simply sign up here: https://forms.gle/PhCrcPWt7jgz...
Questions? Contact Mr. Lutz, mitchell.lutz@olympia.org