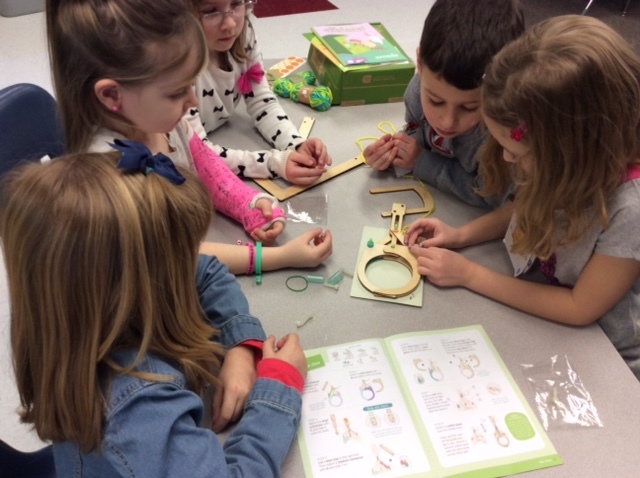 Engineering in Kindergarten
Olympia North
Thursday, March 08, 2018
The Kindergarten students at Olympia North created an arcade this week
through Kiwi Co crates. We received the John Maitland Agriculture
Awareness Grant which donated money to be used toward agriculture in the
classroom. Students worked in small groups and followed directions on
how to create the claw. They were able to use rubber bands, screws and
nuts to create the device. Next we made pom-pom figures to put in a
box-like cage. Finally, students were able to learn about the arcade
through the books/comics sent with the kit. They took turns trying to
get the items from in the box, played Skee ball with pennies, worked
through mazes and more. It definitely tested their perseverance and
collaboration. This activity will be in the STEM lab for the rest of the
school to enjoy. We will be looking forward to next month's delivery of
a new engineering kit.