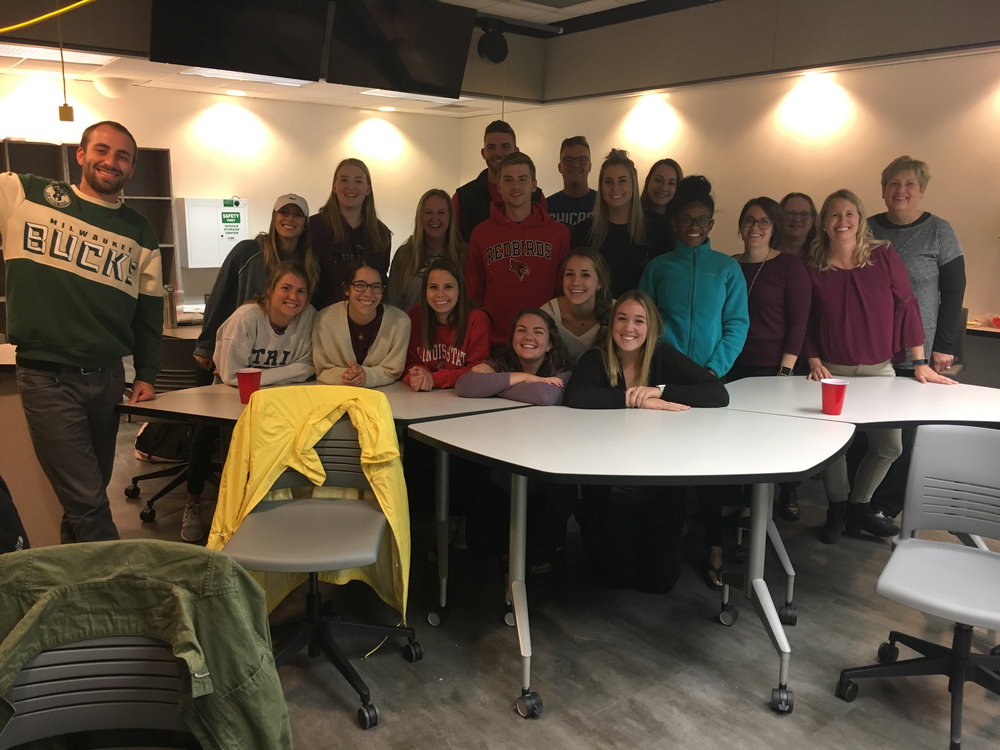 7th Grade Team Visits ISU
Olympia Middle School
Monday, October 15, 2018
On the evening of Thursday, October 12th, members of the 7th grade team
participated in a teacher panel at Illinois State University. The team
attended a senior block class for students who are preparing to student
teach in middle schools next semester. While at ISU, the team answers
questions from students about the benefits of teaming, skills based
reporting, and what it is like to teach at the middle school level. It
was fun being able to share what we do at OMS with future educators!