Olympia Girls' Golf team takes third place at the Kool Classic. The team was led by Madi Barnes, placing first, shooting a 42, and Rylee Robb, placing 7th with a 52. Great job Lady Spartans!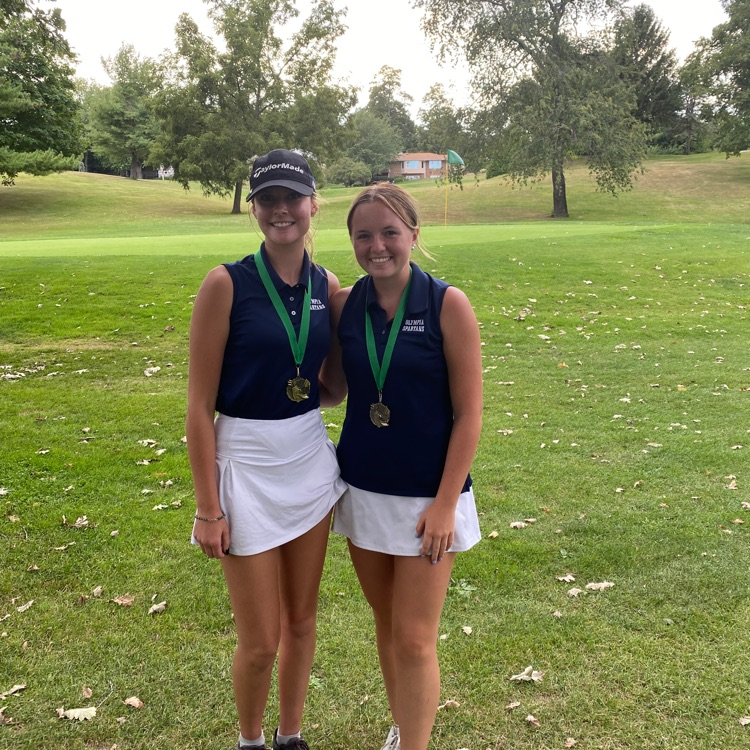 8th grade picks up a 15-1 win vs Lincoln tonight. LaBelle, Springer, Sloan, Byrne, Alexander with multiple hits. Alexander picks up the win on the mound. 7th grade also gets the win 7-0. 8th grade at home vs Washington Central tomorrow at 4:30.

Congratulations to Spartan JV football who got a 46-40 win last night over Lexington-Ridgeview. JV moves to 2-0, and Olympia football currently sits at 5-0 as a program! #spearsup

Congratulations to Nolan Yeary who broke the school record in cleans this morning with a new PR of 320!!! #Spearsup

Happy Substitute Appreciation Week to our subs!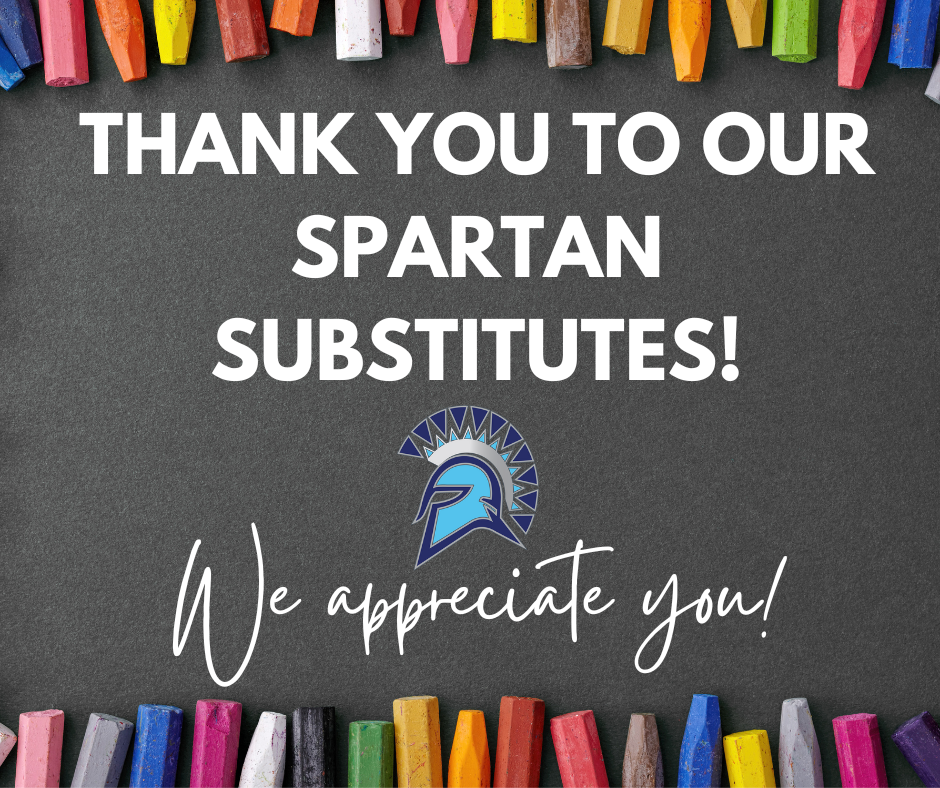 8th grade baseball bounces back with a 5-0 win at New Berlin today. Springer and Sloan with 2 hits. Pierce tossed a complete game, giving up 4 hits and striking out 11. 7th grade also wins 16-1 in game 2 for their second straight win.

8th grade baseball comeback falls short in a 8-7 loss to East Peoria Friday night. Pierce with 2 hits, Byrne with 0 earned runs in 4 innings of relief. 7th grade gets a 3-1 win in the second game.

Congratulations to Colton Loyer for being named a National Youth Heart Ambassador by the American Heart Association.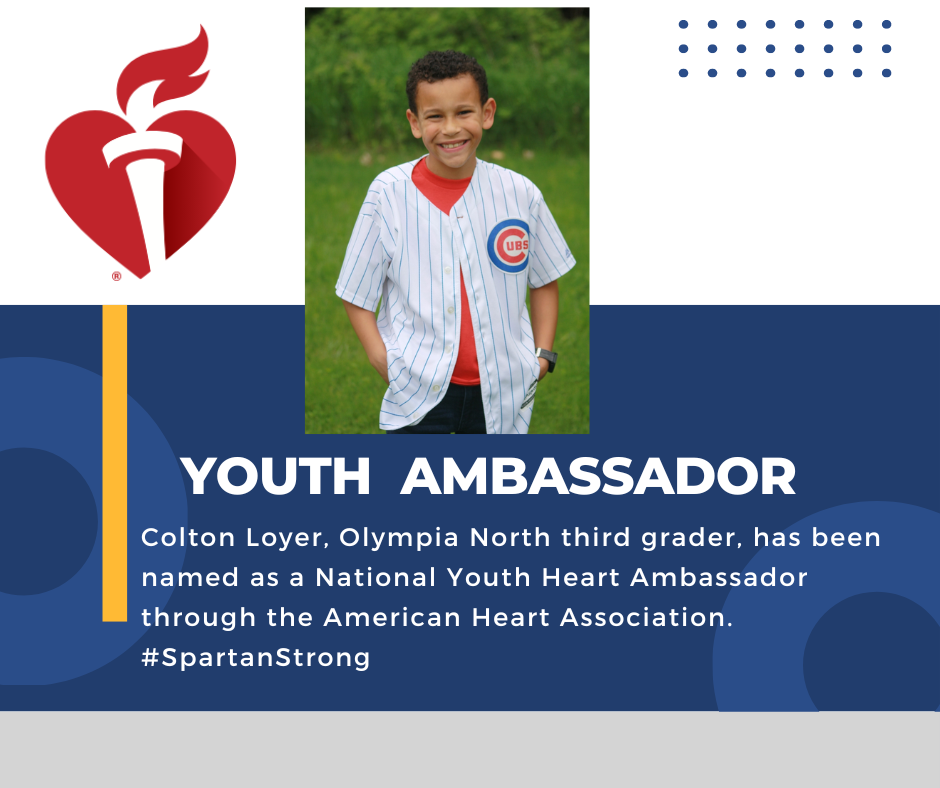 The lady Spartans vb took a solid Champaign Central team to 3 sets tonight. 25-18,25-22,25-22. Kill leader Aubrey Rycyzyn, assists led by Shelby Finchum, block leader Emma Books, aces Aubrey Rycyzyn and Jorgi Dupureur, digs leader Kat Springer. Proud of all the teams tonight!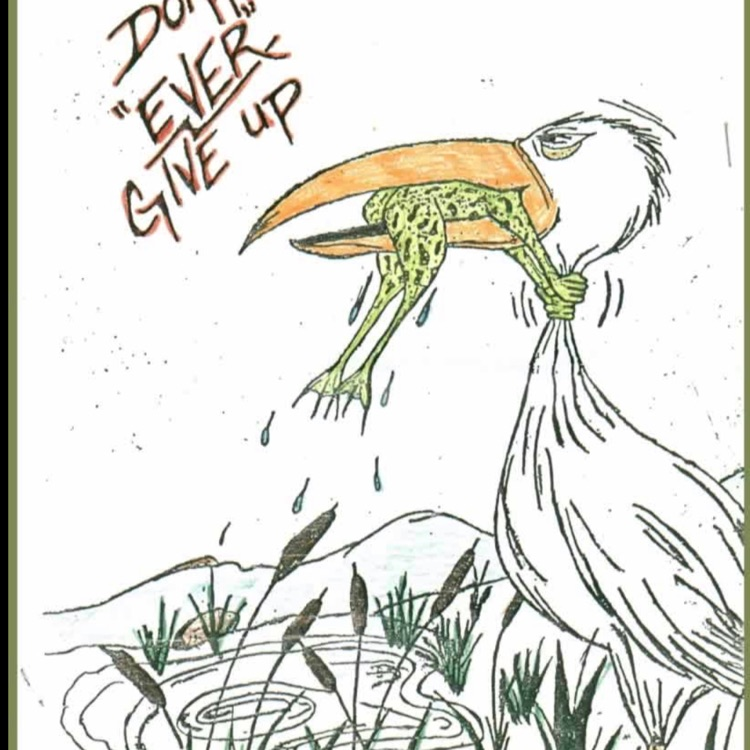 The Girls Swim Team came in 3rd at tonight's triangular meet with Urbana Uni-High and Pekin HS. Top finishers for Olympia were: *200 Medley Relay-2nd place (Abbie Hoeft, Nora Collins, Sophia Thomas, Kaylin Winters) *Sophia Thomas- 2nd in 200 freestyle *Nora Collins- 2nd in 50 freestyle and 500 freestyle
Jostens will be at Olympia High School on Wednesday, September 6th to meet with all graduating seniors. Order forms will be available that day for senior merchandise, cap and gowns and invitations. Orders will be due on Wednesday, September 13th.

Come out to support the Girls Swim Team as they host their first home meet tomorrow (Thur., Aug. 31) at 4:30pm.

The Girls Swim Team took 3rd place in their first meet last night, a triangular meet with U-High and Glenwood. The girls started the season off with some good swims! Top finishers were: Nora Collins-1st in 100 Backstroke & 3rd in 200 Freestyle Sophia Thomas-3rd in 500 Freestyle

8th grade baseball hangs on for a 12-10 win at Tri Valley. Alexander and Olson with 2 hits, Sloan with 4 hits. LaBelle gets the win, Springer gets the save. 7th grade falls 9-4 at Tri Valley. Both teams are home vs E. Peoria Friday.
Spartan lady volleyball girls lost a tough 3 set match vs. Eureka at home. 25-18, won 26-24, 25-12. Proud of our girls for coming to battle tonight! Keep working hard ladies! Thanks for great crowd support!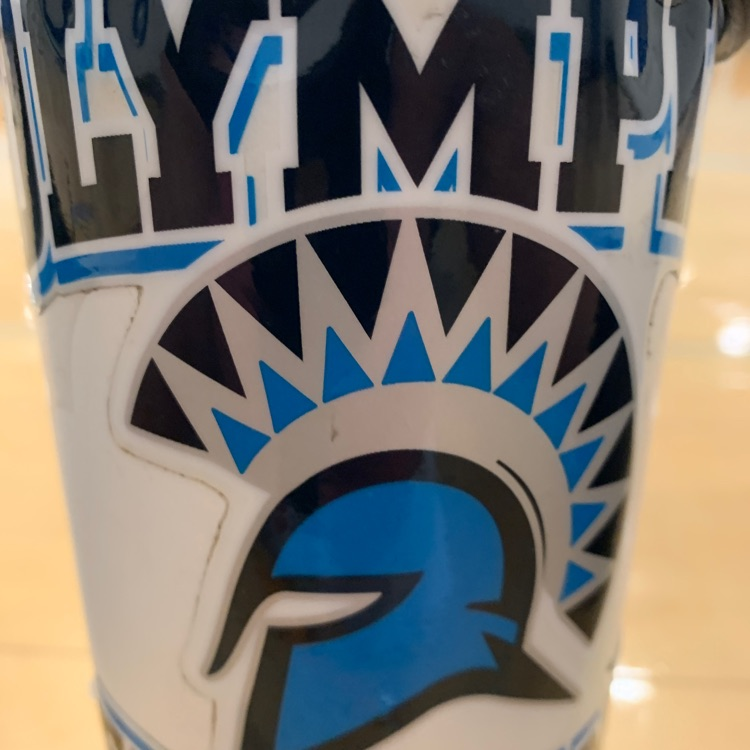 SPARTANS SMOTHER KNIGHTS 6-1! Boys varsity soccer continues its winning ways in a dog fight tonight vs Blue Ridge. Sophomore Tyler Carroll leads the way tonight with a hat trick, while Senior Jace Whitted continued his scoring ways with 2 goals. Freshman Owen Whitted knotted his first goal of the year off of a brother to brother connection.
Even with the down pour around when most were in mile 2 of the girls race, Olympia High School Cross Country team had a great first meet. Emma Swartzendruber finished first in the girls race with a time of 21:39. Cj Moore came in 3rd for the boys with a time of 19:09. So many of them improved their times from this meet last year. Keep running hard and pushing yourself team!
Come out and support the high school Cross Country team for our season opener at home today at 4:30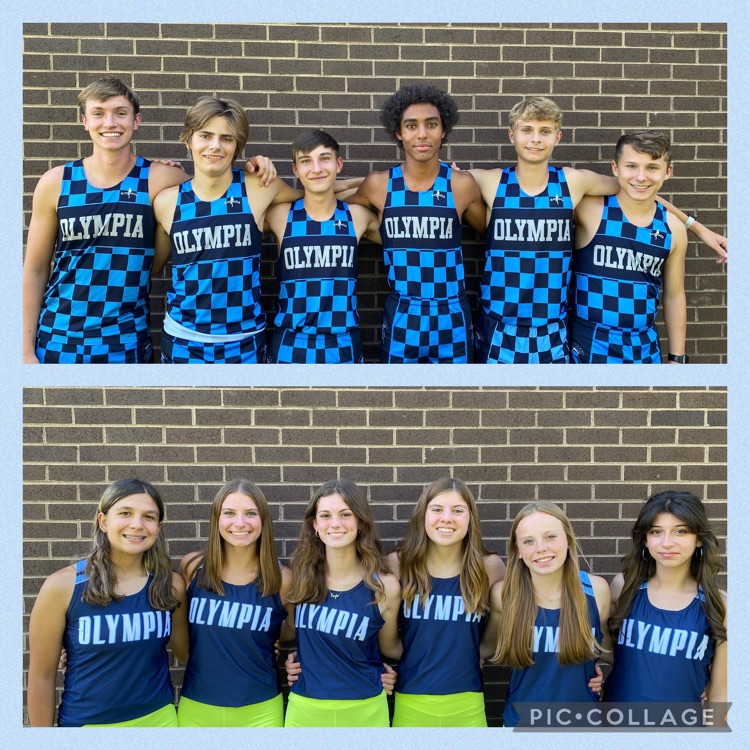 Varsity Boys Soccer pulled off a nail bitter win 2-1 against Peoria Manual last night! The boys defended the Home turf well with a goal from Tyler Carroll to tie the game at 1-1 and the game winner coming off the right foot of Jace Whitted with 5 seconds remaining in the match!
Olympia South Families, we will be partnering with the Ronald McDonald House again this year. Last year we filled a tub of pop tabs and delivered to the house in Springfield. Let's fill 2 tubs this year!!